Business & Profession
Business,
Medical research
Cannabinoid Collaborator
Sitting Down With… John Abrams, Chairman and CSO at The Clinical Endocannabinoid System Consortium (CESC) and Principal, Abrams BioConsulting, San Diego, California, USA.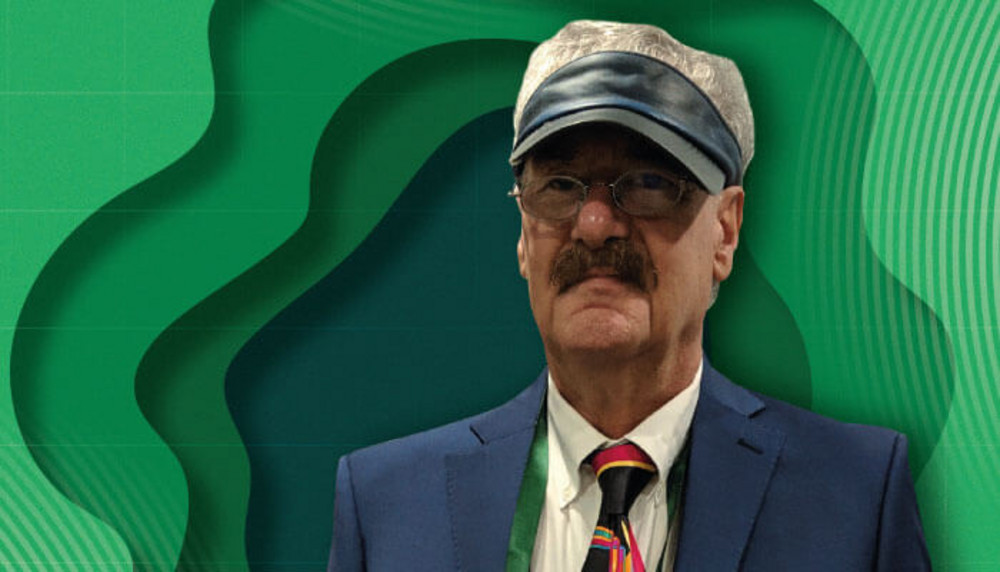 What is your scientific background?
I've been in biotech and pharma for over 40 years. The discovery of monoclonal antibodies came while I was at grad school in the 1970s, and as a budding immunologist it was natural to turn my focus towards these revolutionary new therapeutics. I rode the antibody technology wave, creating tools and reagents for the immunology field – notably cytokine discovery. During the 1990s, I invented a therapeutic antibody in my lab which ultimately became a registered drug worldwide for severe asthma. Along with several other important drugs, this pushed the pharma industry into recognizing antibody therapeutics as a valid product. Today, biologics are blockbuster drugs, but initially they were treated with skepticism. Luckily, I was never afraid to go against the grain.
How did you go from biopharma to cannabis?
Growing up in the Bay Area in California in the late 1960s and then at University of California, Berkeley, in the early 1970s, cannabis was very prevalent, and I was fascinated by how people "get high." What neural circuitry is responsible for altered states? Back then, you couldn't pursue such questions, so I put that on the back burner and thought perhaps I would come back to it when the time was right…
By the 2000s, medicinal use of cannabis had become a hot topic. Cannabis science had progressed immensely since my college days and a whole vocabulary of receptors and endogenous ligands had sprung up – the endocannabinoid system. Like a moth to the light, I started to gravitate towards the field.
I came across a publication that documented methods for analyzing the various active ingredients in cannabis by high-pressure liquid chromatography and felt that this would be my route into the space.
What was your first foray into cannabis science?
While there were a few publications coming out, there was no formal training and no certification back then. But there were garage analytical labs that would test cannabis for growers – and so I found myself networking in the back alleys of San Diego, sharing my scientific expertise with early-stage labs in exchange for learning more about the field.
Nearly a decade on, I act as a consultant to help groups and organizations who are working towards making label claims for cannabis-related medicines. In addition, I now have the chance to explore the question that intrigued me as a teenager ­– what are the biological mechanisms behind the mental and physical effects of cannabis?
How did the clinical endocannabinoid system consortium (CESC) come about?
Like so many of the best ideas, it originated in conversation over a beer. As I explored the nascent cannabis industry, I became acquainted with one of the leading cannabis clinicians in California – Jean Talleyrand. He commented that one of the biggest issues he faces in prescribing cannabis is the lack of information on dosing. That's how The Dosing Project was born, and we formed the nonprofit CESC as a home for it.
Tell us more about the Dosing Project…
It is an anonymous observational study, tracking the type and dose of medical cannabis taken by patients. We targeted patients smoking cannabis flowers for two key indications – pain and disordered sleep – and asked participants whether they were using high-THC cannabis, high-CBD cannabis, or a roughly 1:1 ratio. By combining information about THC:CBD ratio with the height and weight of subjects and the number of "hits" they reported taking, we were able to estimate the dosage required to achieve a response – typically one milligram per kilogram. We are now expanding the project to include more indications, better record adverse events and more detailed potency information.
How did you become Scientific Director of the Emerald Conference?
During my tenure with the garage labs, Emerald Scientific were moving into the cannabis testing space and decided to set up a scientific conference. They held the first event in San Francisco, and approached me to speak. I'd been giving scientific talks in the immunology space for years, but speaking in public about cannabis science was a new experience for me – I have presented every year since. Last year, they asked me to become the scientific director – a great honor and a wonderful opportunity to meet other scientists doing exciting, rigorous work.
I was trained at the Schering-Plough DNAX Research Institute by Nobel laureates who were at the forefront of immunology and molecular biology and expected absolute scientific rigor. I want to bring that attitude to cannabis science and conferences like Emerald are an important step.
Is scientific rigor lacking in the field?
Cannabis science has been severely hampered by the specter of prohibition, which has fostered a culture of online and social media communication, with information and misinformation spreading at lighting speed. For those of us trying to do good science, we not only have to get trustworthy data out into the public domain but also battle existing misconceptions. Thankfully, things are starting to move in the right direction, with reputable mainstream journals, conferences, and certification programs springing up.
Collaboration is vital to scientific progress, and next year's Emerald Conference will feature a pre-conference online portal to help connect researchers.
What is the biggest misconception about medical cannabis?
That it will cure everything! The expectation needs to align with reality, guided by sound scientific studies. We have the luxury that we don't have to do first-in-man studies – because cannabis has been used by humans for millennia. That should mean that we can go faster, further and harder.
The next Emerald Conference takes place on 26–29 February, 2020 in San Diego, California.
Receive content, products, events as well as relevant industry updates from The Cannabis Scientist and its sponsors.