Business & Profession
Business,
Profession
Musings from the Power List: Melanie Kelly
Melanie discusses the biggest breakthrough in cannabis science in the last few years, outlines the biggest challenge facing the field, and offers a little advice…
| 4 min read | Opinion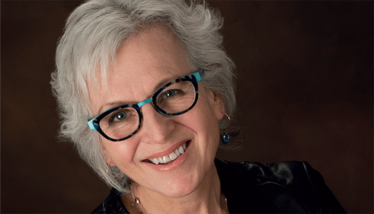 What's been the biggest breakthrough in cannabis science in the last few years – and why?

In my field of scientific research, the publishing of the crystal structure of the cannabinoid receptors was a pivotal breakthrough. Identifying the structure of the cannabinoid receptors is key to an increased understanding of how cannabinoids and cannabimimetic molecules interact with target receptors and generate their effects in the body. This advancement in knowledge will ultimately lead to a better understanding of the endocannabinoid system and enable the design and development of next- generation therapeutics that can selectively modulate the endocannabinoid system.
Can you list three up-and-coming researchers who you feel deserve recognition?

I have been fortunate to interact with so many excellent "up-and-coming" researchers through my various stewardship and mentorship roles as the Executive Director of the International Cannabinoid Research Society and Director for Canadian Consortium for Investigation of Cannabinoids. Several young and mid-career researchers come immediately to mind; their research contributions are having an impact on the global stage and have the potential to shape cannabinoid research, medical use, and policy.

Lauren Kelly is an Assistant Professor of Pediatrics and Child Health and Community Health Sciences at the University of Manitoba. Alongside this, Lauren is an up-and-coming scientist and researcher at the Children's Hospital Research Institute of Manitoba, and the scientific director of Canadian Childhood Cannabinoid Clinical Trials – a pan-Canadian research platform that studies the safety of cannabis products used for medical purposes in the pediatric population. I have been incredibly impressed not only by the quality and reach of her research, but also her passionate leadership and commitment in spearheading clinical cannabis research in the paediatric population.

Robert Laprairie is the GlaxoSmithKline-CIHR chair in Drug Discovery and Development at the University of Saskatchewan. His research focuses on the endocannabinoid system and specifically the type 1 cannabinoid receptor (CB1R). Robert's work has provided key insights into how cannabinoids interact with CB1R, including how cannabidiol modifies THC's actions. He is the recipient of the 2022 William Devane Young Investigator Award from the International Cannabinoid Research Society. Robert's work is contributing key knowledge and insight on how cannabinoids produce their effects.

Staci Gruber is an Associate Professor of Psychiatry at Harvard University and Director of the Cognitive and Clinical Neuroimaging Core and Director of Marijuana Investigations for Neuroscientific Discovery (MIND). Her research is focused on using neurocognitive models and sophisticated neuroimaging methodology to understand the actions of drugs, including cannabis, on the brain and to better determine risk factors for substance misuse in psychiatric conditions. Through her work with the MIND Program, she has been instrumental in providing empirical data regarding medical cannabis use and determining the efficacy of cannabinoids for specific conditions and diseases. Staci's research and contributions are far reaching and also making a difference with regards to shaping policy and education around cannabis use.
If you weren't working in the cannabis industry (in your current role), what would you be doing?

I really like translational science and medicine, and I embrace the challenge of thinking about the big picture – how a specific discovery at the bench can be developed across multiple paths to a clinical or useful product. So, in short, if I was not working in my current position, I would still be engaged in discovery science and likely founding another start-up company.
Who have been your heroes and mentors?

In terms of heroes, I continue to be humbled by the stellar and tireless work of patient advocates, such as Christine Caron, the late Jonathan Pitre, and his mother, Tina Boileau. Caron, Pitre and Boileau are heroes who have selflessly provided the voice for patients with severe, life-threatening diseases, enabling education and increased access to care and resources. Their dedication and work incrementally increased funding, research, and access to treatment options for others who suffer from these debilitating diseases. I encourage everyone to learn more about their stories and inspirational work.
What advice do you have for those following in your footsteps?

Don't create hierarchies, encourage others, ask lots of questions, enjoy the process, and recognize that there are no shortcuts to putting in the time to gain the experience.
What was the most serendipitous moment in your career?

In 1999, a respected clinical colleague, Professor Orlando Hung, asked me to collaborate with his research team in developing and validating a novel inhaled delivery system for THC that did not require heating or burning and could be used to treat patients with post-surgical pain. This redirected my research into a new field of science, the endocannabinoid system, and provided me with over two decades of fascinating and rewarding research opportunities and collaborations.
What is your personal mission for the next 10 years?

To bring evidence-based cannabinoid research to the clinic and successfully receive marketing approval for safe and effective cannabinoid-based drugs to alleviate hard-to-treat human disease.
Receive content, products, events as well as relevant industry updates from The Cannabis Scientist and its sponsors.