Business & Profession
Business,
Profession
Musings from the Power List: Linda Klumpers
Here, Klumpers, Partner & Clinical Pharmacologist with Verdient Science; Director with Tomori Pharmacology, DBA Cannify, and Assistant Professor with the University of Vermont, Burlington, Vermont, USA, discusses the biggest challenge facing cannabis science, her strong opinions on the field, and what she'd be doing in another life…
Margot Lespade | | 3 min read | Opinion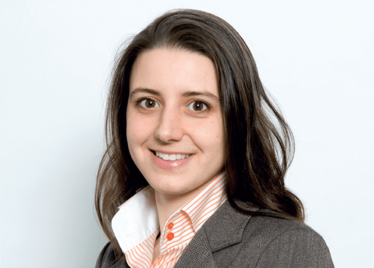 What is the single biggest challenge facing cannabis science in 2022 – and beyond?

We all know academic research has had issues with receiving funds and licenses for independent cannabinoid research from governmental bodies, as well as getting the right cannabinoid product for studies. But I think an often-overlooked issue is the lack of research by the industry. Beautiful slogans and promises such as: "science-based products" or "developed by PhD scientists" are often just hot air. I have encountered a company that claimed to be science-based, and bragged about having a PhD scientist on their staff, only for it to turn out that their PhD was (literally) in rocket science and their role was as a project manager in production – nothing directly related to R&D.

Most companies I have interacted with have larger budgets for marketing than for research. Of course that is not true of all companies – and I am fortunate that many of our clients at Verdient Science are the exception to this rule. But there is a general negative trend in the industry. With my other organization, Cannify, I have similar experiences. Cannify makes a patient-science-product matching tool that is based on science. Many companies thought that it was a great idea and were interested in using the tool, but many of them pulled out in the early stages. Why? Because they realized the tool would point out that there is no evidence for minor cannabinoids treating symptoms or for topical administrations reaching certain parts of the body. There is a general preference for spending money on marketing and myths, rather than funding research to understand the gaps in our knowledge. An industry that started up less than 10 years ago should be based on lessons already learned.

The lack of progress in science is, for the most part, caused by the lack of serious industry funding. There are more original scientific ideas and potential than there are companies to fund them. I am convinced that this trend of favoring (non-scientific) marketing tricks over scientific progress will soon come to an end, but getting the industry enthused about funding great science to boost product pipelines and market share remains a huge challenge.
Do you have any controversial opinions?

Besides what I've mentioned above, I would also say the field faces huge issues in terms of talent recognition. I have mentored people in the industry who were very clever and had a wider knowledge of the scientific literature on a topic than myself, but whose talents were not acknowledged by their management, purely because of the lack of an academic grade. I have worked for companies who refused to send out advertisements for an R&D position with a "MSc degree, or equivalent work experience," because they simply would not accept anyone without such a degree. This is a general trend I have noticed more in this industry (and in the US) than elsewhere. I believe the narrow-minded view that a degree is the only option can lead to many missed opportunities. There are tons of ways of acquiring more academic experience, for example through coursework and professional certificates. I truly hope that people without a degree, but with a lot of motivation are not giving up: there are companies out there that recognize your talents!
If you weren't working in the cannabis industry, what would you be doing?

Cannabinoids are not the only compounds that I study. I got my PhD in cannabinoid pharmacology, but I was trained as an all-round clinical pharmacologist. Large parts of my work also include research in psychedelics, natural products from sources including plants, fungi and animals, and pharmaceutical drugs. If I wasn't working with cannabinoids, I would be working with the other compounds even more. It is a fascinating world we live in!
Receive content, products, events as well as relevant industry updates from The Cannabis Scientist and its sponsors.