Analysis of Pesticide Residues, Mycotoxins and Potency in Cannabis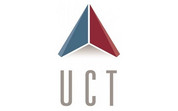 contributed by UCT |
Summary

Twenty-nine states and Washington D.C. have passed laws allowing cannabis to be used for medicinal purposes, and in some cases recreationally. With the recent trends in legalization, interest in cannabis and cannabis-based products (e.g. concentrated oils, soda, candy and other edible forms) have dramatically increased. Like any other crop, pesticides are commonly used in its cultivation to protect plants from pests and improve growth yields. However, pesticide residues can pose significant health risks, especially with chronic exposure. The warm, wet conditions that are ideal for growing cannabis are also conducive to the growth of molds and fungi which can produce carcinogenic mycotoxins, including ochratoxin A and aflatoxins. As a result, testing for the presence of pesticides and mycotoxins in cannabis is essential to ensure consumer safety. Only a few states have introduced legislation for the analysis of pesticides and mycotoxins, while other states are in the process of implementing legislation.
This application note outlines a QuEChERS method for the simultaneous analysis of cannabis for 47 pesticides, 5 mycotoxins and 3 cannabinoids. Most of the LC-MS/MS amenable compounds on the Massachusetts and Nevada monitoring lists of pesticides and mycotoxins are included [1-3]. Sample purification is carried out using UCT's new cleanup product SpinFiltr™, which combines the convenience of classical dispersive-SPE (dSPE) with an ultrafiltration tube containing a 0.2 μm filter membrane to simultaneously remove unwanted matrix components and filter the sample prior to LC or GC analysis. The SpinFiltr™ dSPE tube uses PSA, C18 and ChloroFiltr® sorbents for sample cleanup. ChloroFiltr® is a unique polymeric sorbent designed for the removal of chlorophyll and unlike graphitized carbon black (GCB), does not result in the loss of planar analytes. Liquid chromatography, using a Selectra® Aqueous C18 column, coupled to tandem mass spectrometry (LC-MS/MS) is used for analysis of the pesticides, mycotoxins and cannabinoids.
Read the full article now
Log in or register to read this article in full and gain access to The Cannabis Scientist's entire content archive. It's FREE!
Receive content, products, events as well as relevant industry updates from The Cannabis Scientist and its sponsors.