Business & Profession
Business,
Education
Musings from the Power List: Markus Roggen
Here, Roggen discusses the biggest challenge facing the field, places the spotlight on some up-and-coming researchers, and shares his personal mission for the next 10 years…
| 2 min read | Opinion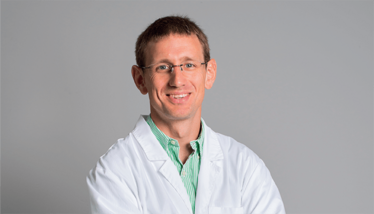 What's been the biggest breakthrough in cannabis science in the last few years?

For me, it's that the Emerald Cup now uses terpene profiles for grouping in the judging process. Moving away from indica/sativa or strain names is a big step towards cleaning up and organizing cannabis products for consumers.
What is the single biggest challenge facing cannabis science in 2022 – and beyond?

Moving beyond the hype and becoming a legitimate industry. Cannabis products are subject to the same economical forces as any other industry, so manufacturing costs need to be reduced, and products need to offer customer-centric benefits and unique selling propositions. To achieve all of this, the industry needs to invest in process and product R&D.
Do you have any strong opinions that the rest of the field tends to disagree with?

Total THC is often miscalculated! Also, from my perspective, ∆8-THC and HHC are a risky direction for the hemp industry. I also think the psychedelic industry is very nuanced and not all who made it in the cannabis industry will flourish there.
Can you list three up-and-coming researchers who you feel deserve recognition?

Brodie Thomson, PhD student at UBC; his work on CBD degradation will open the eyes of many to the complexity of cannabis formulations.
Katja Mercer-Chalmers-Bender, formally at the University of Basel; her work on chemical differentiation of cannabis varieties through targeted and untargeted HRMS analysis is what I have been wanting to see for years. I am jealous of her work!
Michael Schafroth, ETH Zürich and TSRI; I know him from our time together at ETH. He synthesized THC and derivatives for ground-breaking work on stereochemistry in the plant and receptor docking.
If you weren't working in the cannabis industry, what would you be doing?

There are two different answers to that question. Before entering the cannabis industry, my dream was to stay in academia and do research in organic chemistry. Now, with the experience of the past years in tow, I am very interested in the use of AI in economics. Stay tuned!
Who are your heroes/mentors?

Spiderman, Professor Chris Braddock, Wolverine, and Simon Tankel.
What is your personal mission for the next 10 years?

Create a body of work on cannabis research that will have a lasting effect on the industry. And make sure it's for the better!
Receive content, products, events as well as relevant industry updates from The Cannabis Scientist and its sponsors.