Business & Profession
Business,
Legislation & policy,
Tools & technology,
Extraction
Cannabis Cultivation: Is Time Running Out For the Plant?
As the demand for CBD and other cannabinoids expands, paths in cultivation are set to diverge
Jeremy Friedberg | | Opinion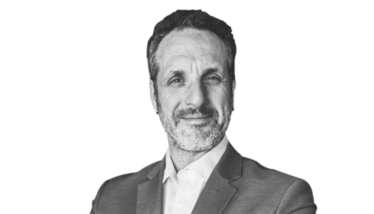 Demand for CBD products is exploding, and the industry is a long way from understanding how to scale production to meet future demand. So far, cannabis producers have successfully filled the supply gap using traditional agricultural methods, adapting nimbly to the shift in end-use from dried flower to individual cannabinoids.
However, more change is coming. Now that consumers are more interested in oral or topical use of cannabinoids than they are in smoking the plant, the need for low-cost, stable production is more apparent. These new product applications require both CBD and minor cannabinoids at levels that will strain the scalability and sustainability of traditional agricultural systems.
The rising popularity of cannabinoid products isn't lost on consumer packaged goods (CPG) companies — they all have cannabinoid programs in various states of progress. So why haven't we seen CBD product releases from household name brands? Their top concern isn't safety or purity, it's ensuring a stable supply chain and federal regulatory clarity in the USA.
Until CPG companies are confident that the quantities of cannabinoids they'll need are consistently available across multiple suppliers, they will delay introducing cannabinoid-derived product lines out of concern of potential business disruption and damage to their brand reputation should products be delayed.
The risk of shortages is all too real. Farming the cannabis plant for cannabinoid extraction is an intensive process. The first major hurdle for producers is harvesting and drying plants in the two-week window in which the plant is mature, but before it begins to rot. Recent US field data suggest that growers are only able to harvest approximately 20 percent of the plant, with 80 percent lost on the field or at the processor (1). Due to the resinous nature of oil-rich cannabis varieties (including hemp), mechanized cannabis field harvesting equipment has not been widely implemented. Thus, field cannabis is still commonly harvested by hand, a labor-intensive process that can easily become a bottleneck in supply.
Finding enough laborers for the field as the industry grows will also prove challenging. The farming sector is already facing labor shortages and is further vulnerable to policy changes and destabilizing regional or global influences like COVID-19. In addition, outdoor production only allows for one harvest per year. Indoor growing allows for multiple cultivation cycles with significantly increased yields but comes with vastly higher production costs and greater risk of operational failure.
Turning cannabis plant tissue into pure cannabinoid isolates is a complex multi-step process. Batches may fail due to chemical and biological contamination or regulatory non-compliance (such as THC contamination), making a consistent and stable product supply challenging. With demand growing and large companies planning new product lines, I believe cannabinoid production systems must evolve.
The goal now is to produce large quantities of cannabinoids, some of which are present in such small amounts in the plant that the traditional agricultural model will never be able to yield enough. To move beyond this limitation, a better "factory" is needed for creating cannabinoids, just as historically was the case for vitamins and a variety of other important molecules. Cellular agriculture, a form of biotechnology involving biosynthesis and fermentation, has been used for over 40 years to produce molecules at scale.
Cellular agriculture employs single-cell microorganisms, where each cell functions as an independent metabolite factory, producing a single cannabinoid. The cells can be grown in large vessels with high efficiency, under sterile conditions, and free from contaminants. Although this approach has its own set of challenges, it vastly simplifies the steps needed to produce a single molecule in comparison to traditional agriculture. Pure isolated cannabinoids can be used independently (in a CBD beverage, for example) or in combination, even recreating the cannabinoid profile combinations observed in the plant. The process removes the risks of crop production systems, generates a pure raw ingredient for multiple applications, and frees up land for other agricultural activities.
The cannabis industry is faced with a fundamental decision: to supply the burgeoning cannabis market, do we embrace the plant crop system, turn to cellular agriculture, or use both?
In my view, a hybrid system offers the greatest advantage. We can scale focused cannabinoid production by using cellular agriculture to supply cannabinoid-infused products, and reserve agricultural production for the high-quality cannabis flower market. Furthermore, the flower production system can move into greenhouse/indoor production systems, where the yield and flower quality are vastly superior. Cellular agriculture systems can be built anywhere, freeing up prime farmland for other activities, but also reducing the cost and environmental impact of producing cannabinoids.
Aside from the production process, several regulatory and product validation developments are badly needed to meet consumer demand for cannabinoids. These include unified federal regulatory bodies issuing clear product specifications, a single validated method to accurately and repeatedly determine cannabinoid and residuals concentration, and established nomenclature for definitions of cannabinoid ingredients (for example, the difference between a plant material, distillate, concentrate, or isolate).
Receive content, products, events as well as relevant industry updates from The Cannabis Scientist and its sponsors.
Hemp Benchmarks 2019 Report (2019). Available at: www.hempbenchmarks.com.