Business & Profession
Legislation & policy,
Education
Cannabis in the UK: From Policy to Practice
Sitting Down With... Mike Barnes, Chief Medical Officer, Lyphe Group, London, UK and Chairman, Maple Tree Consultancy, Chester, UK.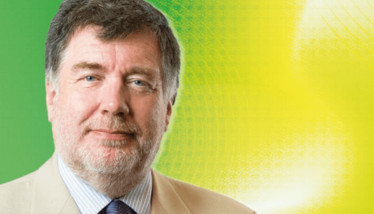 How did you get involved in the medical cannabis field?
I began my career as a neurologist, with particular interest in how the brain recovers from neurological injury and long-term conditions like multiple sclerosis (MS). Even two decades ago discussions were well underway, exploring whether cannabis could relieve MS-associated pain. I was intrigued; if thousands of patients were willing to commit a crime to obtain and use these cannabinoid-inspired products, then perhaps it was worth investigating!
Throughout the early 2000s I was involved in the development and subsequent licensing of Sativex, which remains the only cannabis-based product for MS spasticity. Unfortunately, the National Institute for Health and Care Excellence (NICE) later declared that Sativex was not cost-effective, and therefore couldn't be prescribed. I went quiet until 2016, when the all-party parliamentary group on drug policy asked me to conduct a review of the efficacy of medical cannabis. Alongside my roles in a number of advocacy campaigns (fighting to gain licenses for particular patients), I found myself thrust into the media spotlight.
Why is medical cannabis failing to gain traction in the UK?
Our doctors aren't trained in medical cannabis; they've not studied the endocannabinoid system, nor do they understand medical implication, form, or dosage. In tandem, The Royal College of Physicians and the British Paediatric Neurology Association both provide remarkably negative coverage. They claim there isn't sufficient evidence to prescribe medical cannabis for pain treatment – a ludicrous claim that flies in the face of significant evidence in Canada, Australia, Germany, and the other 47 countries where medical cannabis has been legalized. A combination of education and changes in policy is required before we see any meaningful change.
What part does government play?
Bureaucracy is certainly a problem. Prescriptions require the go-ahead from a hospital doctor – you can't obtain medical cannabis from your family GP. Then, the hospital health trust must gain permission from further up the hierarchy; funding is required, and there are several examples of cases that have crept past all these bottlenecks only to be denied by the clinical commissioning group. The government is hiding behind the legislation. It's all well and good to say "we've changed the law, it's up to doctors to prescribe," but there is an awful lot they could do to help. Improving the supply chain represents an important goal, but what's really needed are good-quality health economics studies. Once we can demonstrate the cost-effectiveness of medical cannabis, progress will surely follow.
Many doctors are refusing to engage in conversation – convinced medical cannabis is a fad. Others are more tuned in, but have been prevented from prescribing it by hospital hierarchies.
Of course, government policy alone won't be sufficient to change perceptions, education is equally vital. Many doctors are refusing to engage in conversation – convinced medical cannabis is a fad. Others are more tuned in, but have been prevented from prescribing it by hospital hierarchies. We established the Cannabis Clinic Academy to provide a basic level of training for all GPs. It combines three days of theoretical background knowledge – history, endocannabinoids/terpenes and medical products – with the practicalities of prescribing. We also provide hands-on mentoring, ensuring support and reassurance as doctors begin to put in practice what they have learned.
Your book, A Beginner's Guide to Medicinal Cannabis, was released in April. Tell us about that.
I'd been thinking about the need for a simple, easy-to-understand guide to medical cannabis for years. Like most things in life, however, it remained a pipedream! I was approached by the publishers Berrybooks, who asked me if I thought there was a market interest. I said yes; the result is a book written in the space of about a month, containing about two hours of reading. It's really a starting point for those with no knowledge of the industry, and the response has been overwhelmingly positive. The next project will be a more advanced tome, but I don't yet have the energy – or time – to get to work on that one!
Dare we dream of a more optimistic future?
I certainly hope so! Canada, Australia, Germany, and many others are far ahead of us – both in terms of legislation and public debate. I hope we can follow a similar path, with British doctors beginning to prescribe medical cannabis in larger numbers. Perhaps they'll think: "Hang on a minute, why are we so reluctant to prescribe? In other countries these products are working well." There are signs that things are changing, with an uptick in interest for our Cannabis Clinics and broader public awareness. We are seeing the cracks in the dam, and I'm hopeful it will burst in 2020, ushering in a significant upturn in prescription volume.
As for my own plans? Probably retirement! I'm nearly 67, so at some point I'd like to slow down. In the short term, however, cannabis projects are all-encompassing. Over the next few years I'd like to see more Cannabis Clinics established; at the same time, I'd like our educational initiatives to take on a more global perspective. I'm determined to keep working until medical cannabis is a well-established prescription on the UK National Health Service.
Receive content, products, events as well as relevant industry updates from The Cannabis Scientist and its sponsors.