Business & Profession
Business,
Education,
Legislation & policy,
Profession
Musings from the Power List: Amber Wise
Amber discusses the biggest challenge facing the field, her advice for those following in her footsteps, and what she might be doing in another life…
Margot Lespade | | 5 min read | Interview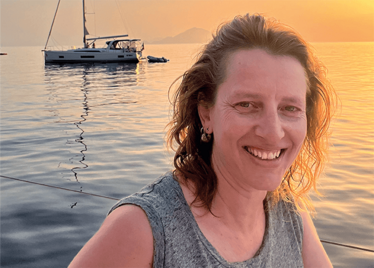 What is the single biggest challenge facing cannabis science in 2022 – and beyond?

In the wider context of the cannabis industry, there are a number of challenges, driven by continued federal illegality… The extreme difficulty of conducting basic research, the inability to use credit cards and traditional banking/lending (leading to retail stores being held up at gunpoint for large amounts of cash), the piecemeal state-by-state differences in regulatory structure and public health measures, the continued incarceration of "criminals" for activity that is considered legal in many places today… I could go on. There are also weird legal loopholes and gray areas – such as the USDA having a hemp program with the same species of plant. Since the Obama administration, we've been hearing the same message about change at the federal level – I don't see that we are any closer than we were over seven years ago.

In terms of cannabis science, another huge challenge is the need for trained/qualified chemists for the growing number of analytical testing labs. There are a very small number of people working on opening new labs that are trained in cannabis science – from what I see, the majority are business entrepreneurs who view labs as an "easy" way to enter the industry – one that doesn't involve getting a cultivator or processor license. They generally don't have an understanding of the huge amount of work and expertise it takes to set up a lab, validate methods when there aren't any published standardized methods, and then train staff who don't have any experience with a pretty difficult product. This scenario results in, at worst, outright lab fraud (of which we've already seen a number of examples) or, at best, untrained/underpaid scientists doing their best but still not delivering quality testing or reliable results.
Do you have any strong opinions with which the rest of the field tends to disagree?

I wouldn't say "the rest of the field disagrees" with me on this point, but I see a lot of "innovators" when I want to see more investigators and explainers. Many people are looking at alternatives to the plant, such as purely synthetic routes to novel cannabinoids, converting naturally-occurring cannabinoids into related compounds, or creating cannabinoids in other organisms like yeast. I am a bit of a purist; I believe we should do more to respect the plant that already has all the mechanisms to create specific profiles of molecules that are hugely beneficial for a large array of physical and mental challenges. We should be more focused on understanding how we can help people that are suffering get access to the medicinal properties that already exist, which is still an under-researched realm. Humans have been using cannabis and other entheogens for thousands of years to successfully enhance their physical, mental, and spiritual lives – the only "broken" part of this system I see is our scientific understanding and access to a product that already exists.
If you weren't working in the cannabis industry, what would you be doing?

When I started my career, there wasn't a (legal) cannabis industry, so I never envisioned myself in my current job. I've been lucky to have experienced a handful of different jobs in science policy, toxicology, and higher ed – I loved being a professor and educator to students, but ended up transitioning out of academia due to the standard reasons of low pay and long hours with no job security. I hope there will continue to be opportunities for me in the cannabis industry, but I occasionally daydream about being a full-time gardener or landscaper – but then I think I'd like to keep that as my therapeutic hobby and not my full-time job!
What advice do you have for those following in your footsteps?

Don't be fooled into thinking the cannabis industry will be a quick way to make money – those days are over (however brief they were and even though not everyone involved during that brief window made money). It seems like there's an impression that the industry has matured already and people feel like they "missed out" if they're not already in it. I think the cannabis space will obviously continue to grow and change over time and there is a huge need for honest people who are willing to put in the hard work to do the right thing. It's definitely not too late for scientists and researchers to make a mark in fundamental ways, so I encourage folks who are interested to attend conferences or events near you to learn more; there's so much beyond just THC/CBD and terpenes! This plant makes fiber, cellulosic feedstock, oils, other valuable biomolecules and all kinds of scientists are needed along the way to optimize and develop new products.
What was the most serendipitous moment in your career?

When my undergraduate chemistry professor convinced me to switch majors from limnology (the study of freshwater lakes and rivers) to "regular" chemistry. I was a sophomore in college, always knew I would be a scientist, but had varying interests. His somewhat offhand comment about how pursuing limnology would limit me while chemistry would allow me to do limnology and/or a multitude of other careers was 100 percent true. Without his words, I wouldn't have ended up in graduate school at Berkeley – and I would have missed out on hundreds of other cool things.
Receive content, products, events as well as relevant industry updates from The Cannabis Scientist and its sponsors.