Business & Profession
Business,
Education,
Legislation & policy,
Profession
Musings from the Power List: Monica Vialpondo
Monica discusses the biggest breakthrough in cannabis science of the last few years, tackles the biggest challenge facing the field, and offers a little advice
Margot Lespade | | 4 min read | Interview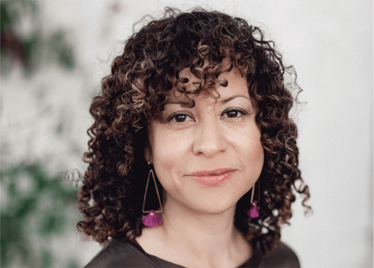 What's the biggest breakthrough in cannabis science in the last few years – and why?

The biggest breakthrough in the cannabis industry is not necessarily the biggest breakthrough in cannabis science. When I transitioned from the pharmaceutical industry to cannabis in 2015, nano-emulsions were rare, but, in the past few years, the industry has embraced water solubilization technology to make cannabis-infused products that were once thought impossible. These products have faster onset times, consistent dosing, and new delivery formats that have greatly benefited cannabis consumers and manufacturers alike.

However, the technology has gone from innovative science to a generic cookbook recipe, and "nano" has become a marketing buzzword that evokes images of high-tech research labs and thoughtful formulators. In reality, the technology is often misapplied to new delivery methods that haven't been safety tested. The surfactants used to make nano-emulsions can have a variety of side-effects when used in topicals, vaginal lubricants and suppositories, or even – most horrifying of all — smokable products. (Yes, two major brands recently touted a pre-rolled joint "infused with nano cannabis," setting the stage for a repeat of the health crisis caused by manufacturers adding "harmless" vitamin E acetate to vape cartridges.)

In the same way a hammer can't do the job of a screwdriver, not every water soluble technology is appropriate for every application. Solid lipid nanoparticles have difficulty achieving fast onset. And nanoemulsions struggle to incorporate full spectrum extracts and keep bitter flavors to a minimum.

Fortunately, there are other innovative technologies available – and potentially more on the horizon. I hope the industry will continue to evolve in the coming years.
What is the single biggest challenge facing cannabis science in 2022 – and beyond?

In my view, one of the largest issues facing the field is how companies can maintain a balance between a robust research and development department and short-term financial interests. The scientific arm of a cannabis company provides it with new marketable products, QA measures that ensure a consistent product, and process optimization able to increase revenue. In short, the scientific method is core to any cannabis manufacturing company. Despite this, when money gets tight, R&D is frequently the first department to be downsized. Such short-sighted decision-making is not good for the long-term health of a business: an investment in your company's R&D department is an investment in your bottom line. A strong scientific focus should be part of your brand's identity to help set it apart from the ever-increasing number of copycat brands and products in the market.

Good science does take time – a reality that can be hard for C-suite decision makers to digest. Most major cannabis companies have far fewer scientists in decision-making roles than similar companies in the pharmaceutical and food industries, stifling innovation, hindering safety, and delivering a flood of lackluster products.

This year, my primary scientific collaborators – Linda Klumpers, Amber Wise, and Markus Roggen — and I will be discussing the impact of this phenomenon across a number of international cannabis conferences and journals. For our industry to continue to evolve, scientific voices must be highlighted – and good science should be the main focus from the benchtop to the boardroom.
What advice do you have for those following in your footsteps?

Seek a diverse set of mentors and unexpected heroes – and then strive to become one yourself.

Make the extra effort to get to know shy and quiet personalities. They often have a lot more insight and interesting things to say. As the Danish expression goes, "Empty drums make the loudest noise."

Many people will discourage your dreams – some may even laugh in your face. There will be unfair situations and outcomes. People will try to put you in a box, especially if you are trying to break ceilings. Some days will be utter garbage, while others may be magically surreal. The key is truly getting to know, understand, and honor yourself. Because if you don't genuinely believe in your purpose and mission, nobody else will.

And have patience! Despite the fact that the cannabis industry is changing rapidly, things at times can move very slowly.
Receive content, products, events as well as relevant industry updates from The Cannabis Scientist and its sponsors.