Business & Profession
Business,
Legislation & policy,
Profession
Musings from the Power List: Susan Audino
Susan discusses the biggest breakthrough in cannabis science in the last few years, her predictions for the field, and her personal mission for the next 10 years…
Margot Lespade | | 3 min read | Interview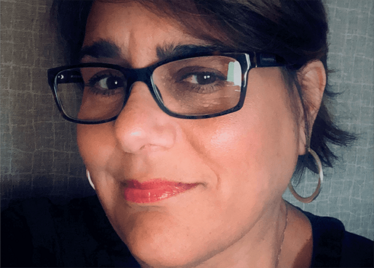 What's been the biggest breakthrough in cannabis science in the last few years – and why?

In my opinion, the biggest breakthrough has been the increasing engagement with regulatory bodies and people involved in cannabis testing regulations. Regulatory bodies faced a huge challenge from the outset, but within the past few years they seem to have embraced contributions from well established scientific organizations. This willingness to work collaboratively with scientists to provide a better foundation for regulations (that are based on sound principles and practices) will benefit independent testing laboratories and ultimately enhance product value for the end users.
Do you have any predictions for the field over the next few years?

The black market will continue to thrive in the face of testing regulations that are not scientifically sound. The economy of the product and risk of (monetary) loss when specifications are not met are driving black market success. I think regulators will focus on tightening regulations and closing the loop for cannabis and cannabis-product waste.
Do you have any strong opinions with which the rest of the field tends to disagree?

In my opinion, the cannabis testing industry is neither consistent nor reliable. Many laboratory owners intentionally compromise scientific methods to create broad acceptance ranges to meet customer needs within the limits of specifications. Although these methods may meet accreditation requirements, they do not always reflect the best science.
If you weren't working in the cannabis industry, what would you be doing?

I love everything about my job, and my work is pretty widespread as a laboratory assessor, consultant, and advisor to laboratories and government organizations within and outside the cannabis industry. My clients include precious metal refineries, petrochemical, food, feed, and pharmaceutical labs. I also enjoy my industry volunteer activities including advising the AOAC International Cannabis Analytical Science Program (CASP). I'm also an inventor with several patents pending, and I run a couple of businesses, including co-ownership in an alpaca farm. I've also used my downtime during the pandemic to start working toward my private pilot's license. If I weren't working in the cannabis industry? I guess I'd be retired because I can't see myself doing anything different!
What advice do you have for those following in your footsteps?

One of the greatest lessons I've learnt is to not look for the "perfect" job or predetermine the "perfect path" forward because doing so will lead to missed opportunities. I also encourage people to not strive to be the best or to be "top dog" – once you're on top, there's only one direction to travel. It's important to establish new goals and realize that your success travels with the success of all those you mentor.
What is your personal mission for the next 10 years?

My mission is to see cannabis regulators consult experienced scientists to refine regulations and specifications so they make sense and are based on appropriate risk assessments. To benefit consumers, regulations need to be derived from empirical data driven by experimental studies; for example, the effects of contaminants on cannabis matrices and delivery mechanisms. It's time to stop borrowing cannabis regulations from other industries.
Receive content, products, events as well as relevant industry updates from The Cannabis Scientist and its sponsors.