Business & Profession
Legislation & policy
O Canna(da)! The Consultants' View
Two experts explore the impact Bill C-45 will have on science, business and human health.
Friend, Not Foe
With Adolfo Gonzales
I currently run CannaReps, a cannabis education firm and Canada's first interactive dispensary worker training program. I also act as a consultant to several licensed or soon-to-be licensed companies in the cannabis space, primarily in terms of product development, branding, marketing and corporate training. I have been fighting for legalization in Canada for some time, alongside mentors and inspirational figures who have long been doing the same.
I've worked in the industry for a number of years – and I am blessed to have fallen in love with this plant at just at the right moment in history. The past 20 years have been a real rollercoaster, and it has been interesting to see this industry change so abruptly from the inside. I have learned firsthand that true skill, passion and understanding of the plant and all of its derivatives, is not the same as a market cap. At this point in history, those of us who truly understand what quality means have a massive opportunity.
As a point of comparison – wine culture took a long time to fully develop in America and other "new world" production areas, and it took many winery owners who respected and understood wine culture and good quality wine. This meant the staff in charge actually understanding grape genetics, growing, harvesting and processing with a degree of detail far beyond a scientific understanding of "how things work." And that's why I established the "Cannabis Sommelier Course" (see "An Acquired Taste" below). The human, cultural and sensory experience for the consumer of all types will slowly improve thanks to those who understand the concept of a desirable and effective product – while others that underestimate their consumer base are likely to fall by the wayside.
The process of legalization has been a mixed bag but, as a whole, I believe changing our laws to control and regulate the production, sale and consumption of this product will be a positive change for my industry and my country. I am glad to see test results for everything sold, and it puts me at ease to know that there are tight controls around mold and pesticide contaminants, as well as heavy metals and other potential issues. I am also glad that budtenders are not allowed to dispense medical guidance alongside cannabis and that doctors and pharmacists are now starting to take up this role more seriously.
It is not easy to write and enforce policy, and I believe the Canadian government is doing the best it can.
I do see one problem: the growing dominance of big players in the retail and production sectors. Remember that the bulk of the industry was once small "mom-and-pop" grow sites, with organized crime composing only a small fraction of the supply chain. Regulation has great benefits to public health and safety, there is no question about that, but regulating all of the small players out of the game is a fail for our local economies and a threat to the very fabric of our society here on the west coast. Hopefully the province achieves its goal of including smaller producers into the framework without having them all controlled by only a few major entities. It is not easy to write and enforce policy, and I believe the Canadian government is doing the best it can with a highly complicated set of interrelated factors that must be considered.
When liquor laws changed in Canada during the 1970s, the laws were very stringent. No advertising, limited product in stores and tight regulation over production requirements. It was not easy for industry to adjust then, just as it is not easy for us to adjust now. Things are bound to get better over time, as screws are tightened and laws are slowly loosened to fit the needs of producers, retailers and the public. As long as we can find a place for the artisan producer to survive, we can retain our cultural legacy, while allowing companies large and small to flourish as our country is more widely recognized on the global scene.
For us, the impact of Bill C-45 has been mostly positive, with more folks gaining an interest in participating in this space. We have had to adjust our course material to include all of the new regulations so that compliance is woven into the fabric of every module that we present but our methods and approaches have remained essentially the same.
I cannot see legalization causing any issues for me in the next few years. I see legalization as a friend, not a foe – to both CannaReps and Connekta. Both companies are fully focused on serving the legal sector, and this means more clients, and involvement in more projects with the chance – thanks to the sure footing provided by legalization – to stand the test of time.
An Acquired Taste
Canada's first sommelier course aims to give people confidence with cannabis
What?
The Cannabis Sommelier Course is a hands-on, two-day certification program that covers the research, legislation and history of cannabis – as well as more sensory exploration.
How?
The course includes lab testing, tastings and interactive discussions from botanical, scientific and regulatory viewpoints. Much like with wine tasting, registrants are also encouraged to assess the aromas, flavors and colors of samples
Who?
The course is available for both the "canna-curious" and "canna-experts," who may be considering careers in cannabis – or even just want to bust some of the myths. Gonzales says the course has attracted a broad range of people, including medical professionals, patients, growers and entrepreneurs – especially since legalization.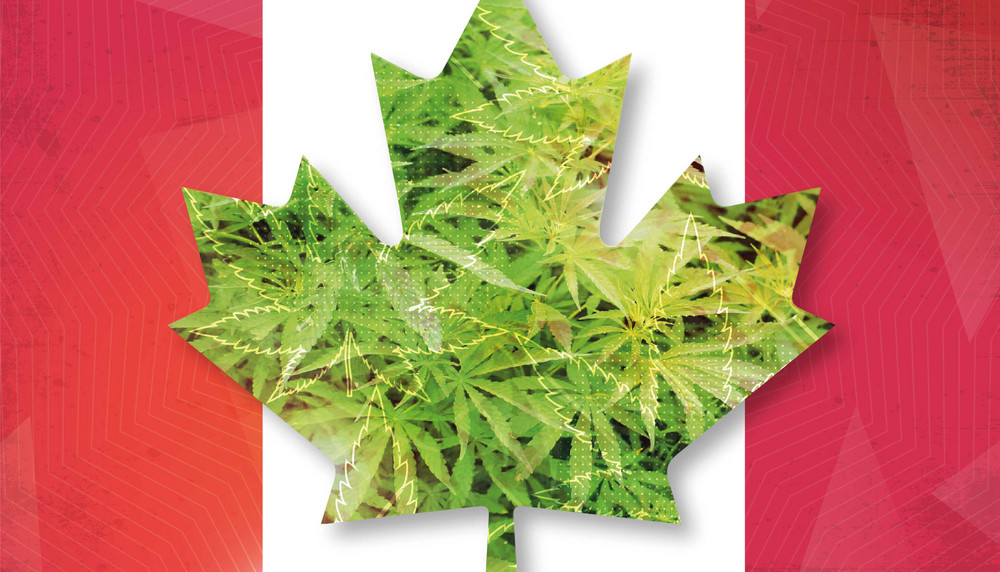 The Cannabis Conduit
With Barinder Rasode
I am the CEO and Co-Founder of Grow Tech Labs, a cannabis accelerator program based out of Vancouver, British Columbia. My past experiences in the health, media and research spaces – and an academic background in political science – have allowed me to view legalization through a public health and public safety lens, while becoming an advocate. It's also given me the government background needed to gain understanding of this market; I am very aware of the concerns of public related to legalization, such as road safety and feel able to educate them in a tone that is familiar to them and in a space that does not make them feel vulnerable.
Through its consultation process and working groups, GTL aims to create a new generation of leaders in the cannabis sector to help address the current pain point in this new industry. Up to now, regulations have favored the large producer, so we are also exploring the possibility of developing a provincial co-op engagement plan. BC has so much to gain by ensuring thousands of existing Health Canada registered growers are active participants in Canada's cannabis economy.
For many pre-legal companies, sustaining a strong reputation against tough competition is not guaranteed in the post-prohibition marketplace. We aim to support them in this confusing time, providing our cohort companies with access to traditional business services and specialized mentors to help them transition into the legal market.
The more that people see those like them in power positions, the more they feel inspired.
I believe that this new, post-regulation space provides us with an opportunity to create diversity and make room for under-represented groups in the cannabis field. The more that people see those like them in power positions, for example, the more they feel inspired – the knowledge that it's possible for them to get there too can be highly effective. At Grow Tech, we save a spot in our program for a female-led company, to make sure that each round of cohorts creates a strong female leader.
It's still early, but Bill C-45has already helped our business grow, allowing us to support the legal market in Canada. The Bill has not legalized edibles yet, which has affected our ability to add companies in the edible market to our pprogram. We believe that there's a large segment of the market that doesn't feel comfortable inhaling cannabis but will find the benefits of this plant through topical or edible products. But one of our chief aims will continue to be maintaining BC's competitive advantage as an international cannabis leader.
Enjoy our FREE content!
Log in or register to gain full unlimited access to all content on the The Cannabis Scientist site. It's FREE and always will be!
Login
Or register now - it's free and always will be!
You will benefit from:
Unlimited access to ALL articles
News, interviews & opinions from leading industry experts
Receive print (and PDF) copies of The Cannabis Scientist magazine
Register
Or Login via Social Media
By clicking on any of the above social media links, you are agreeing to our Privacy Notice.