Business & Profession
Profession,
Adverse effects,
Legislation & policy,
Milling
Occupational Health in the Cannabis Industry: a Green Collar Crisis?
Occupational health in the cannabis industry is a neglected safety concern
Charlotte Barker | | Opinion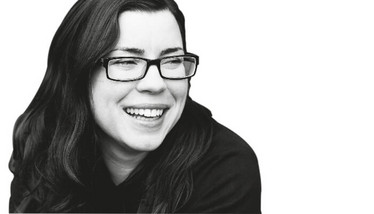 The safety of cannabis is under near-constant debate. New studies are published every week weighing in on the benefits and harms of cannabis- or hempderived products on those who choose to use them. But while we worry about the effect on consumers, there are few studies exploring the risks to those working in the industry. Farms, grow rooms, and processing plants all expose workers to a number of potential dangers, and occupational health and safety (OHS) research in this area is still at an early stage.
A 2018 review article by Maggie Davidson and colleagues noted that the majority of OHS data we have were derived from studies in the hemp textile industry during the late 20th century – a very different environment to a 2020 extraction plant (1). And the studies that are now starting to emerge from the legal cannabis sector raise some important concerns.
Australian researchers measured dust concentrations in a hemp processing facility and warned that workers in the industry "are at risk of developing permanent and disabling respiratory disease" (2). The authors describe seeing a visible "haze" of dust throughout the plant, yet PPE was only worn during milling operations, highlighting "an urgent need for further industry consultation and collaboration."
Another study measured particulates and volatile organic compounds (such as terpenes) in two indoor facilities in Washington State (3). Particulate levels were within current US regulations for "particulates not otherwise regulated" – the catch-all category that cannabis and hemp dust currently falls under – but above the limits set for other comparable industries, such as textiles. The USA currently has no specific OHS limits for cannabis dust or terpene exposure. Given that workers are reporting respiratory symptoms (4), there is an urgent need for specific guidance for the industry.
Mold is another concern, and a recent study reported high levels of airborne fungi in indoor growing facilities in Colorado (5). Most territories mandate testing of cannabis products for harmful fungi like Aspergillus spp. before sale, but the impact on farmers working in high humidity, or production workers breathing in dust from contaminated plants, has not been fully assessed.
The legal cannabis industry already employs over 240,000 people in the US alone, and that number is predicted to rise by 250 percent by 2028 (6). Guidelines, such as those from the State of Colorado (7), are a starting point in keeping workers safe, but research to establish specific limits and explore long-term impacts of respiratory irritants should be a priority.
Receive content, products, events as well as relevant industry updates from The Cannabis Scientist and its sponsors.