Business & Profession
Education,
Profession
Pearls of Wisdom from The Power List
What advice do you have for those following in your footsteps?
Margot Lespade | | 5 min read | Interview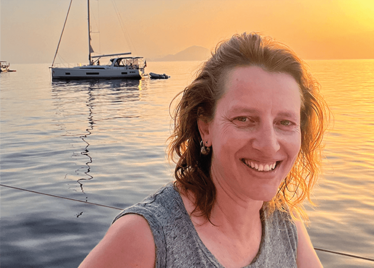 Amber Wise: Don't be fooled into thinking the cannabis industry is a quick way to make money – those days are over. It seems like there's an impression that the industry has matured and people feel like they've "missed out" if they're not already in it. I think the cannabis space will continue to grow and change over time and there is a huge need for honest people who are willing to put in the hard work to do the right thing. It's definitely not too late for scientists and researchers to make a mark in fundamental ways, so I encourage folks who are interested to attend conferences or events near you to learn more. There's so much beyond just THC/CBD and terpenes! This plant makes fiber, cellulosic feedstock, oils, and other valuable biomolecules – and all kinds of scientists are needed along the way to optimize and develop new products.

Julia Bramante: Although it is often presented as the antithesis of creative disciplines, one of the most important aspects of science is creativity. It is when challenges are approached with perseverance, open-mindedness, and creativity that we make our greatest breakthroughs in science (and, arguably, in life). To that end, allowing oneself to branch out into a wide variety of interests and fields of study often has inadvertent, significant impacts.

Susan Audino: One of the greatest lessons I've learned is to not look for the "perfect" job or predetermine the "perfect" path forward, because doing so leads to missed opportunities. I also encourage people to not strive to be the best because, once you're on top, there's only one direction to travel. It's important to establish new goals and realize that your success travels with the success of all those you mentor.
Alisia Ratliff: My advice to anyone willing to jump into the cannabis industry as a scientist is to evaluate your risk appetite and think to yourself, "Do I enjoy roller coaster rides?" The industry is filled with non-scientists looking to steal intellectual property, stifle career growth, and push you out of the company because "they can do it without you." Know your worth when negotiating your compensation package, stay abreast of new technologies and methodologies in cannabis science, and never be afraid to leave a toxic situation, because your skills can be appreciated somewhere else. Mental health leads to success in any aspect of your life, so choose it over anything else in your career.

Mikael Sodergren: Clinical academia is often frustrating and you will face many more rejections than successes along the way, so the most important thing is to choose an area of research you really enjoy – one that motivates you. It is also important to work with colleagues who inspire and support you; you will find that it makes the difficult moments much more tolerable. Finally, despite the daily pressures that come with being a clinical academic, it is important to allocate time and balance for other things that enrich your life, such as family and music, which will invariably make you a better and more rounded doctor and researcher.

Shawn Helmueller: Don't follow too closely! I'm joking a little, but for every good decision or breakthrough, there are seemingly countless failures. Learn from both. Make your own decisions, be confident in your own skills (being right helps a lot), and it's okay to be critical at times.
Daniela Vergara: It's not easy. Get some guts. It's a total roller coaster. Take a stance. Avoid getting deceived. You never know what will happen next. There will be competition and you will meet some jerks (and perhaps have to work with them), but you will also make great friends, build things with them, travel with them, and have good times.
Andrew Samann: My advice for those following in my footsteps is to take one step at a time. I knew that I wanted to do applied research in cannabis from the time I got out of the Marines in 2006. It was a time when I couldn't be open about my intentions and had to moonlight in the industry while going to school and working as an academic researcher and a pharmaceutical GMP QC chemist. It was frustrating because I felt like I wasn't doing what I was meant to do. It turned out that I absolutely needed experience at the most basic levels to thoroughly understand the philosophy of science, the scientific method, and performing applied research. All good things take time, so make sure you find the right mentors along the way, tell them your long-term intentions, and master the skills for the level you're at until you're ready to take the next leap.
Monica Vialpondo: Seek a diverse set of mentors and unexpected heroes – and then strive to become one yourself.

Make the extra effort to get to know shy and quiet personalities. They often have a lot more insight and interesting things to say. As the Danish expression goes, "Empty drums make the loudest noise."

Many people will discourage your dreams; some may even laugh in your face. There will be unfair situations and outcomes. People will try to put you in a box, especially if you are trying to break ceilings. Some days will be utter garbage; others may be magically surreal. The key is truly getting to know, understand, and honor yourself. Because if you don't genuinely believe in your purpose and mission, nobody else will.

And have patience! Although the cannabis industry is changing rapidly, things can, at times, move very slowly.
Receive content, products, events as well as relevant industry updates from The Cannabis Scientist and its sponsors.