Business & Profession
Legislation & policy
Regulation Rigmarole
Analytical scientists working on an international scale must overcome numerous challenges in cannabis research – and not just in the lab
Kate Monks | | Opinion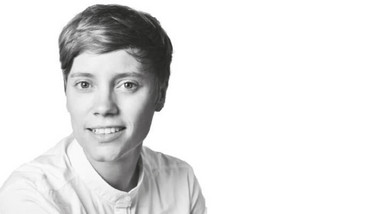 This is an exciting time to be working with cannabis. We are in the midst of a global legislative shift, therapeutic breakthrough and economic boom. These volatile paradigm shifts are not without their challenges for those of us in the lab establishing tools for quality control, or those wanting to bring cannabis-containing products to the market.
Regulatory guidelines for cannabis and cannabinoids are non-harmonized within Europe, let alone over the world. This leads to different statuses in different countries with no common understanding among regulating bodies and their inspectors. The complexity is then further increased by the tendency for requirements to differ per the intended use: research, food stuff, medicinal and cosmetics, to name but a few. What's more, due to the narcotic nature of some cannabinoids contained within the plant, regulation constraints are further elevated. This sharpens the need for thorough analytical testing of product quality.
We love a challenge in our lab. So, when customer requests for high-pressure liquid chromatography (HPLC) analytical and purification solutions started to surge at the beginning of 2018, we decided to apply for a narcotics license for our lab to start gaining regulatory and chromatographic experience in this area first hand.
We were aware that the process would be lengthy – we are, after all, located in Germany – but were still struck by the amount of bureaucratic adeptness we would need to bring to the lab bench. The application process handled by the Federal Opium Agency (FOA) took over nine months, from internal project kickoff to holding the permit in our hands. We started off by setting out carefully deliberated and detailed project plans, filled in numerous forms, underwent personal background reliability checks by the Federal Central Criminal Register, set up a secure storage including a specially designed safe, laid out process descriptions, designed forms and standard operation procedures, defined authorities and then waited… And waited… And waited. The application folder was pretty thick by the time we had everything together. I was half expecting for the authorities to ask for a blood test.
These volatile paradigm shifts are not without their challenges for those of us in the lab.
For us, as an ISO 9001- and ISO 14001-certified company, with a diligent team in the lab and well structured system for the management of hazardous substances, it was reasonably easy to integrate requirements of the narcotics law into our everyday working. I could imagine this could be trickier for those labs without an established quality management system. However, I would recommend not to be deterred; in the end, there is additional preparation and more paperwork, but the projects are even better planned and therefore run smoothly.
Since receiving the first license, we have filed for and been granted four extensions from the FOA. The first amendment was to correct a mistake in the first application (oops), and the subsequent changes were to increase the licensed amounts to enable us to scale up to a preparative scale. The application for amendment went far more smoothly and swiftly than the first application (weeks rather than months), and – as our new friends at the FOA have unofficially hinted – further extensions to the permit should be unproblematic. That is, unless or until we apply to be licensed for far larger quantities and therefore move into the next safety category. Then we will need to sharpen our pencils and adapt the management system for more forms and further safety measures.
Though the effort involved in setting up a compliant working environment for cannabis analysis and purification has been challenging, we have gained valuable insight and learned lessons which help us to assist our fellow scientists and future HPLC customers. They will in turn contribute to future cannabis and cannabinoid research, advancing the field of medicine and product quality, and increasing our understanding of this alluring herb, filling the many knowledge gaps in biology, pharmacology, epidemiology and clinical efficacy – a tasty reward all round.
Receive content, products, events as well as relevant industry updates from The Cannabis Scientist and its sponsors.