Business & Profession
Business,
Legislation & policy
The Cannabis Crystal Ball
We asked our 2022 Power List winners – what are your predictions for the field over the next few years?
Margot Lespade | | 4 min read | Discussion
Alisia Ratliff: Over the next few years, I believe we will see the niche product market becoming more and more commoditized. We will see some form of federal legalization in the US, similar to the steps taken in Canada. The UK is slow to open its doors to domestic production, but will gain momentum with political pushes. Europe will continue to grow each market and THC limits will increase as more data is made available – like we saw with the increase from the European Industrial Hemp Association. We will also see antiquated drug laws revised for cannabis possession, cultivation, and use across the world – and decriminalization in most countries. We will also see reparations made to those affected by the war on drugs through record expungement, business mentorship, and equitable licensing to capitalize on the market.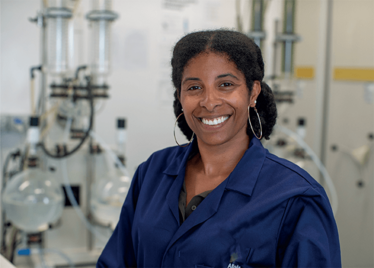 Cindy Orser: In the short term, we will see definitive data from clinical trials that demonstrate the medicinal value of individual cannabinoids for specific clinical endpoints. This evidence-based data will further encourage big pharma to enter the field, which will finally motivate (through effective lobbying) the federal government to come to terms with descheduling and regulating cannabis and cannabis-based products. The risk here for current producers of cannabis-based products will be the loss of the largely unregulated content at the state level – and no doubt further limitations on producers' ability to do business as big pharma gains a foothold. However, for the medical cannabis consumer, having uniform, cGMP-produced cannabis-based products will provide more consistent relief – though it will undoubtedly come at a higher price.

Mikael Sodergren: I agree; I think we will see exciting clinical trial data published to hopefully underpin further market authorizations of medicines for various conditions. I also think we will see the emergence of a new class of cannabinoid therapeutics based on innovative delivery systems.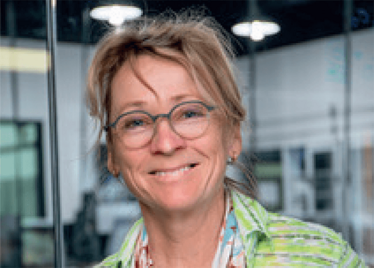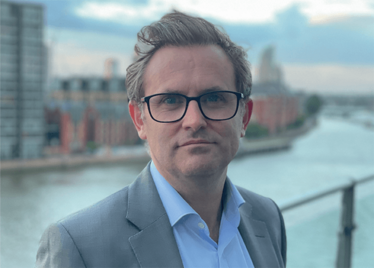 Alberto Galán Ávila: In the coming years, fields such as biotechnology and omics will play a key role in cannabis genetic improvement. These disciplines will help mitigate the research deficit that decades of prohibition have promoted in cannabis breeding. In fact, it is already happening. Nowadays, we are tackling different challenges – such as absence of uniformity in the varieties, resistance to different plant pathogens, or targeted modulation of the cannabinoid pathway – through these approaches.

Whichever way you look at it, the more you understand these kinds of technologies, the more you realize that they can perfectly complement traditional techniques – and, ultimately, help boost cannabis breeding.
Alisha Holloway: I have a strong belief that the industry will move to seed-grown plants for production. Growing from seeds is more cost-effective because all the space and time used to keep moms and make clones can be put into production. Growing from seed also reduces the risk of pests and pathogens because you start fresh each cycle and don't have to continue to propagate the same plants for years or decades.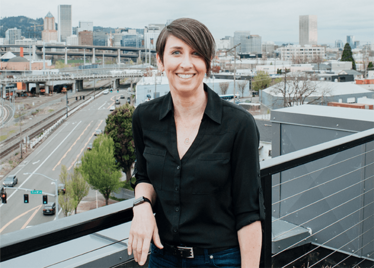 Daniela Vergara: As cannabis becomes mainstream, it will become another agricultural crop like wheat or corn and farmers will have similar relationships with buyers. However, those relationships need to be established, and now we are in a chicken-egg situation; farmers don't want to plant many acres of hemp without a buyer, and buyers don't buy because there's no supply. Plus, there are very few processors in the US and that's the most expensive part of the supply chain. Getting established will be hard, but I'd rather stay positive!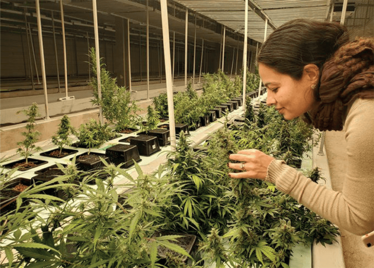 Shawn Helmueller: I think that the next few years will be owned by organizations that value transparency and can leverage that transparency into consumer and regulatory trust. As nationwide legalization becomes imminent in the "high potency THC" cannabis industry, and as evolving regulatory oversight continues in the "low potency THC" (hemp) cannabis industry, there will be a scramble to meet the new federal regulatory burden. This will result in the consolidation of existing industry participants and the emergence of new industry participants who were previously unwilling to take on the regulatory uncertainty. Regardless of the market segment, transparency will set the stage for consumer trust in the cannabis industry over the next few years.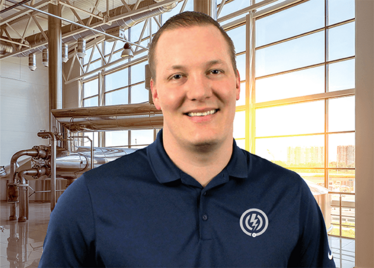 Receive content, products, events as well as relevant industry updates from The Cannabis Scientist and its sponsors.