Business & Profession
Profession,
Education
The Cannabis Scientist Power List: Nominations Open!
Join our annual celebration of the leading lights of cannabis science
Charlotte Barker |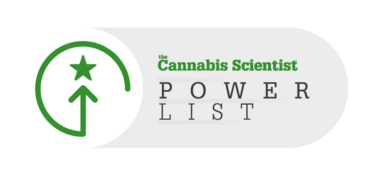 Do you know someone who deserves to be recognized for their work in cannabis science? A pioneer unraveling the complexities of the plant? A medical innovator teasing out the potential benefits and harms? A colleague, mentor, or hero? If so, why not nominate them for The Cannabis Scientist Power List 2021?
The Power List is a celebration of good science in all aspects of cannabis cultivation, processing, testing, and medicine. For the 2021 Power List, we are adding several new categories to cover a wider range of cannabis scientists. Our "5x5" will be made up of the top five scientists across five different areas:
R&D Trailblazers: exploring the medical benefits and risks of cannabis and cannabinoids
Analytical Heroes: keeping consumers safe with better cannabis testing and analysis
Processing Pros: helping the industry evolve through improved processing and extraction
Plant Science Pioneers: deepening our understanding of the cannabis plant and developing better cultivation methods
Inspirational Mentors: supervisors, colleagues or teachers who support and inspire cannabis scientists at all levels
You can nominate as many people as you like, in as many categories as you like. We can only consider people who are nominated, so don't hold back – you can nominate yourself, a colleague, or anyone whose work you admire within the categories above. We particularly encourage nominations of scientists from underrepresented groups in the industry.
The nominations will be reviewed by an independent (and anonymous) judging panel of industry experts, who will decide the final 5x5 lineup.
The Cannabis Scientist Power List 2021 will be published in the February 2021 issue of The Cannabis Scientist magazine, in print and online.
Receive content, products, events as well as relevant industry updates from The Cannabis Scientist and its sponsors.