Business & Profession
Business
The Cannabis Scientist Power List 2022: Nominations Now Open!
In 2022, The Power List will once again showcase the most influential and inspirational figures in the cannabis industry across five categories. Who will you nominate?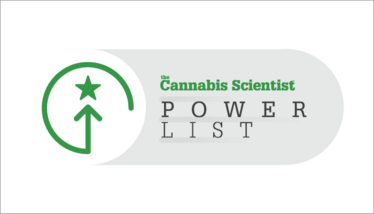 It's that time of year again – nominations for The Cannabis Scientist Power List are now open! Use the form below to tell us all about the movers and shakers – or should that be grinders and growers – that deserve their moment in the spotlight.
Last year's "5x5" format was so well received, we've decided to do it again! Do you know someone who deserves to be recognized for their work in cannabis science? A pioneer unraveling the complexities of the plant? A medical innovator teasing out the potential benefits and harms? A colleague, mentor, or hero?
Let us know your picks for the top five influencers across five key areas in the cannabis industry:
R&D Trailblazers: exploring the medical benefits and risks of cannabis and cannabinoids
Analytical Heroes: keeping consumers safe with better cannabis testing and analysis
Processing Pros: helping the industry evolve through improved processing and extraction
Plant Science Pioneers: deepening our understanding of the cannabis plant and developing better cultivation methods
Inspirational Mentors: supervisors, colleagues or teachers who support and inspire cannabis scientists at all levels
So who's going to make the cut? Well, that's up to you! (And our judges, of course.) Nominations close on April 21st, and only those nominated can make it onto the list – so don't let this chance pass you by. You can nominate as many people as you like (and yes, you can even nominate yourself, if you must – we won't tell!) As always, we encourage you to consider those from underrepresented groups in the industry as you do so.
Check out our 2021 Power List here.

Got any questions? Drop us an email.
Receive content, products, events as well as relevant industry updates from The Cannabis Scientist and its sponsors.