Business & Profession
Legislation & policy,
Education
The Great Divide
If we really want to fill the cannabis research vacuum, we need to disentangle the science from the politics.
Charlotte Barker |
The legalization of cannabis is marching ever onwards, with Canada the latest country to join the "green rush," and several more US states slated to embrace the leaf.
The debate on legalization stirs strong emotions, and positions on both sides are entrenched. The only way to bring clarity? Rigorous, independent science, but the illegal status of cannabis and the polarized nature of discussions have made it hugely challenging for scientists. When it comes to cannabis, it appears to be impossible to entirely separate the politics from the science – after all, lawmakers have a major impact on what research can be conducted – and even how the results are interpreted.
We know that cannabis carries very little risk of immediate toxicity, but there remains surprisingly little definitive evidence on the longer-term positive or negative health effects of the drug. A 400-page report from the US National Academies of Science, Engineering, and Medicine reviewed 10,000 papers and found "conclusive or substantial evidence that cannabis or cannabinoids are effective" for only three medical conditions – chronic pain, nausea after chemotherapy and symptoms of multiple sclerosis. In terms of risk, "substantial evidence" was found in only four areas – worsening existing respiratory problems, development of psychosis, low birth weight in babies, and an increase in motor vehicle accidents. Beyond that, the evidence is "moderate" at best, and nonexistent for many purported benefits or harms.
The lack of hard facts has left a vacuum to be filled with misinformation, both positive and negative – from 1930s "Reefer Madness" propaganda to today's less-than scrupulous online retailers claiming that cannabis oil is a literal panacea.
As more territories legalize the drug, the number of studies appears to be rising – a PubMed search returns twice as many journal articles mentioning cannabis in 2017 compared with 2007 – but the number still lags far behind studies on common pharmaceutical drugs and alcohol (the most widely available recreational drug in the world).
Given that millions of people are now free to access cannabis medically or recreationally, we need more information. If we can disentangle the science from the politics, we can empower researchers with the freedom and funding to conduct major studies that fill the significant knowledge gap. As Raphael Mechoulam says here, "We need data. We cannot work as though we are in the eighteenth century. Ultimately, it is governments that have the power to change things."
Enjoy our FREE content!
Log in or register to gain full unlimited access to all content on the The Cannabis Scientist site. It's FREE and always will be!
Login
Or register now - it's free and always will be!
You will benefit from:
Unlimited access to ALL articles
News, interviews & opinions from leading industry experts
Receive print (and PDF) copies of The Cannabis Scientist magazine
Register
Or Login via Social Media
By clicking on any of the above social media links, you are agreeing to our Privacy Notice.
About the Author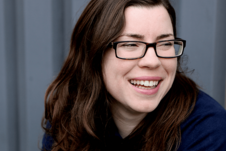 Charlotte Barker