Business & Profession
Education,
Tools & technology,
Milling,
Omics,
Formulation
The Innovation Awards 2020
Welcome to our inaugural Innovation Awards – celebrating innovative solutions in all areas of cannabis science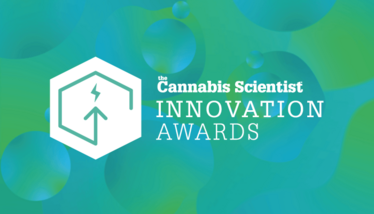 We launched the Innovation Awards to recognize the new products and processes driving cannabis science forward. Whether in testing, processing, medicine, or botany, innovation is bubbling over in this emerging field. We asked for nominations for the best innovations in two categories – tools and applications – released since January 2019. The entries were then reviewed and scored by an eight-strong panel of expert judges from analytical, extraction, formulation, and plant science. Here, we count down the top five winners in each category!
Top 5 Tools
What tools or technologies have made cannabis scientists' lives easier?
5. Hemp Analyzer
Streamlined analytical toolkit for testing hemp to USDA requirements
Created by Shimadzu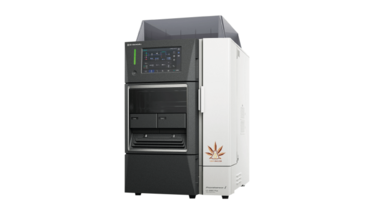 Why is it innovative?
Shimadzu introduced the "Hemp Analyzer" as a means of providing the same results from sample to sample, instrument to instrument, and operator to operator. Similar to the company's earlier Cannabis Analyzer, each Hemp Analyzer is provided with a "Cookbook" detailing sample preparation procedures, premixed mobile phases, and a premixed 11-cannabinoid standard. The hardware is integrated into a single box containing all of the HPLC components, including sample tray, injector, pumps, columns, and detectors.
What is the potential impact?
The easy-to-use HPLC device cuts down on time-consuming method development and allows users to start running samples quickly and getting consistent measurements. The aim is to allow anyone in the industry – whether amateur scientist, farmer, or chemist – to produce the same analytical results and meet the USDA's 2018 Farm Bill requirements.
The judges said...
I have used both the Hemp Analyzer and Cannabis Analyzer in the field. This instrument revolutionizes potency analysis and is extremely user-friendly.
It is important for growers to be able to do testing due to the legal and financial risk involved in growing hemp. Simplifying LC is likely a better approach than some of the other technologies, due to the legal requirements involved. Results can also be correlated with laboratory results.
4. ArcaTech
Combining data science, genome editing, and predictive breeding to rapidly prototype and advance cannabis varieties
Created by Arcadia Biosciences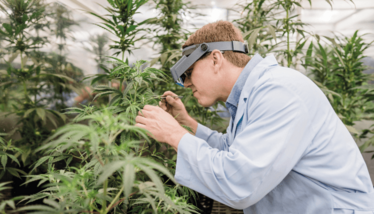 Why is it innovative?
The ArcaTech platform is a combination of several technologies, including screening tools to identify desirable genetic variation (TILLING) and CRISPR-Cas9 gene editing to edit plant genomes. Having worked on various crops over the years, the company decided to apply this technology to the growing hemp market and last year launched a line of hemp seeds promising consistent low THC levels and disease tolerance.
What is the potential impact?
The company says, "We believe that by targeting this powerful technology platform at a semi-domesticated crop like Cannabis, we have the opportunity to rapidly solve grower challenges such as disease, yield, and plant architecture." For example, the platform could be used to engineer varieties with custom cannabinoid and terpene profiles for the wellness market, improved flavor and oil profiles for grain, or higher quality fiber for industrial uses.
The judges said...
If the results prove accurate and precise, the potential impact of this technology is endless.
Enabling the easy genetic modification of hemp cultivars to adapt to different latitudes is a game-changer since at present hemp tends to become "hot" if not grown in the appropriate climate
3. Pulverisette 19 Precision Cutting Mill System
Milling re-engineered for the cannabis industry
Created by Fritsch Milling & Sizing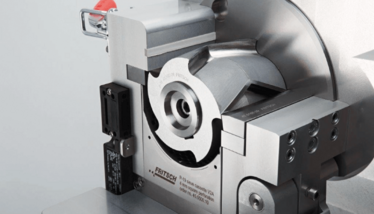 Why is it innovative?
Efficient grinding of cannabis flower to a consistent particle size is important for producing a wide range of cannabis products, from pre-rolls to extracts. This easy-to-use homogenization system aims to make milling easy, with a variable-speed motor (300-3000 rmp) and adjustable, controlled particle size output. The Pulverisette 19 is suitable for large-scale operations, allowing continuous processing of 1-5lbs per minute on average, and is designed with GLP/GMP in mind.
What is the potential impact?
The judges saw this technology as another step towards standardization and efficiency in the industry, allowing greater product consistency and improved extraction yields at greater speeds. Plus, the speed of cutting allows no time for friction to generate heat, so cannabinoids and terpenes are preserved.
The judges said...
This is a fun tool and totally necessary for this industry since "one size fits all" particle size reduction is unacceptable for separate methods of extraction.
The variable sizes, speeds, and GMP compliance make this an engaging tool.
2. Jamaican Lion Reference Genome
A comprehensive cannabis reference genome
Created by Medicinal Genomics, in collaboration with DASH Cryptocurrency, New England Biolabs, Phase Genomics, and Pacific Bioscience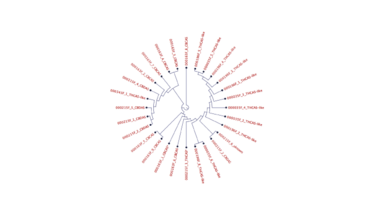 Why is it innovative?
Released in January 2019, the Jamaican Lion Reference Genome is the most comprehensive cannabis reference genome to date. Compared to previous reference genomes it is made up of fewer, longer pieces of genetic code (contigs), which can be more easily arranged, with fewer gaps, creating a more complete genome.
What is the potential impact?
The company says "The completeness of this genome and its publication on its blockchain ushers in a new era of intelligent breeding, with the potential to change the way cannabis is grown, sold, and consumed." It also provides a foundation for others to build upon to fully characterize the genome and understand how it functions. Discoveries made so far include identifying important locations for improved seed production and gene families that regulate the production of specific cannabinoids.
The judges said…
Extremely innovative. Having the opportunity to completely characterize cultivars makes personalized drugs a real future application.
This information is fundamental and could have far-reaching impacts in many areas, including medical product consistency.
1. Triploid seed
Triploid cannabis varieties that cannot be seeded by rogue pollen
Created by Oregon CBD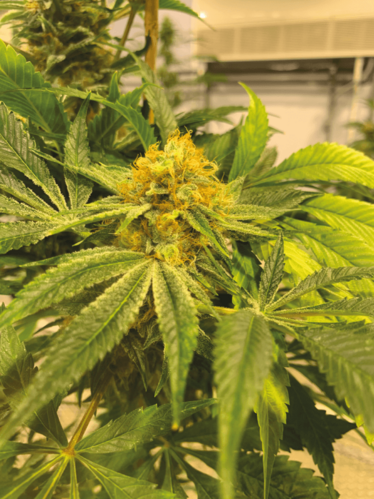 Why is it innovative?
If female Cannabis sativa plants are pollinated (by pollen from a rogue male/hermaphrodite plant on the same site or drifting across from a neighbor's farm) it causes the plant to produce seeds instead of buds and significantly reduces overall biomass – disastrous for farmers.
Oregon CBD claims farmers can avoid this risk altogether. How? Wild cannabis is usually diploid (two sets of chromosomes) but spontaneous mutations can produce plants that are tetraploid (four sets of chromosomes). By crossing diploid and tetraploid plants Oregon CBD scientist Hsuan Chen and colleagues created triploid plants, which have a number of advantages – most importantly, they produce sterile flowers and pollen, eliminating the risk of accidental fertilization.
What is the potential impact?
According to the company, farmers using the triploid seeds will no longer have to worry about crop loss due to pollination events, and can grow grain and fiber crops alongside cannabinoid crops without issue. Tests grows of the triploid plants suggest that the increase in ploidy also makes for more vigorous, hardy, and aromatic (via increased secondary metabolite production) plants.
The judges said…
Cross-pollination is a phenomenon that can ruin entire crops at a time. Avoiding and mitigating this risk through promising technology like triploid seeds will increase revenues and give farmers peace of mind during cultivation.
Pollination of crops, causing the development of seeds and resulting in lower yields and potency, is a huge problem in cannabis, especially in outdoor settings like California and Oregon.
This could change the entire growing portion of the industry so the potential impact is huge.
I would love to work with these!
Top 5 Applications
Our judges' picks for the top application notes or method-based scientific papers from the past two years
5. Determination of Pesticide and Mycotoxin Residues in Dried Cannabis Flower: LC-MS/MS and GC-MS/MS Methodology to Meet the Recommended AOAC Regulatory Requirements for US States and Canada
By Kim Tran, Michael Young, Kari Organtini, Marian Twohig, and Christopher Hudalla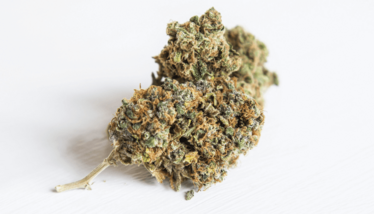 "A sensitive method to meet US and Canada requirements for all regulated pesticides and mycotoxins. Simple extraction and cleanup protocols followed by LC-MS/MS and APGC-MS/MS analysis provide rapid, sensitive, and robust workflows for determination of pesticides and mycotoxins in the challenging cannabis matrix.
Method detection limits meet or exceed AOAC SMPR requirements for all pesticides with regulatory imposed action levels in any US State or Canada. The multiresidue analysis of 105 pesticides plus mycotoxins can be accomplished using the same mass spectrometer (Xevo TQ-XS) for both UPLC and APGC analyses."
The judges said…
Testing of pesticides is crucial and any method that makes it easier/better is good news.
Having an all-inclusive method that meets all the AOAC SMPR requirements is truly a feat!
4. Moisture Content Determination in Cannabis Inflorescence
By Zachary Parish, Conner Griffeth, Dennis Acord, Wallace Harvey, Klaus Schöne, and Evelyn Marschall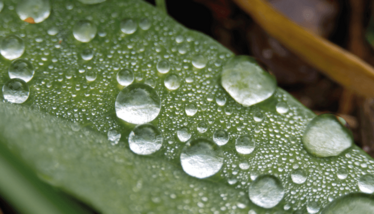 "Based on the loss-on-drying method, in this study we compare the classical oven method with the infrared method, in which two moisture analyzers from Sartorius are tested with regard to differences to the oven reference, the precision and measurement times depending on the sample quantity and initial moisture.
There is no current approved standard methodology for performing moisture analysis in cannabis/hemp. This was the first published extensive study done in collaboration with the cannabis testing lab industry that indicates the potential for using moisture analyzers as a suitable methodology for determining moisture content in cannabis/hemp."
The judges said…
Determining moisture content is vital in several aspects of the supply chain from curing flower to understanding the chemical profile for extraction.
As someone who is all too familiar with the innate flaws associated with the "loss on drying" technique for moisture content determination, I am very pleased to see that this important parameter in cannabis production is being more thoroughly investigated through collaboration between an established testing lab and instrument vendor.
The judges said…
Determining moisture content is vital in several aspects of the supply chain from curing flower to understanding the chemical profile for extraction.
As someone who is all too familiar with the innate flaws associated with the "loss on drying" technique for moisture content determination, I am very pleased to see that this important parameter in cannabis production is being more thoroughly investigated through collaboration between an established testing lab and instrument vendor.
3. Utilisation of Design of Experiments Approach to Optimise Supercritical Fluid Extraction of Medicinal Cannabis
By Simone Rochfort, Ashley Isbel, Vilnis Ezernieks, Aaron Elkins, Delphine Vincent, Myrna A. Deseo, and German C. Spangenberg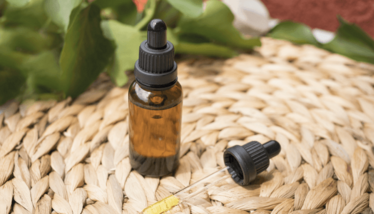 "Using design of experiment methodologies an optimized protocol for extraction of medicinal cannabis bud material (population of mixed plants, combined THC:CBD approximately 1:1.5) was developed at a scale of one kg per extraction. Key variables investigated were CO2 flow rate, extraction time, and extraction pressure. A total of 15 batches were analyzed for process development using a two-level, full factorial design of experiments for three variable factors over eleven batches.
The initial eleven batches demonstrated that CO2 flow rate has the most influence on the overall yield and recovery of the key cannabinoids, particularly CBD. The additional four batches were conducted as replicated runs at high flow rates to determine reproducibility. The highest extraction weight of 71 g (7.1 percent) was obtained under high flow rate (150 g/min), with long extraction time (600 min) at high pressure (320 bar). This method also gave the best recoveries of THC and CBD. This is the first study to report the repeated extraction of large amounts of cannabis (total 15 kg) to optimize the CO2 SFE extraction process for a pharmaceutical product."
Sci Rep, 10, 9124 (2020). DOI: 10.1038/s41598-020-66119-1
The judges said…
A nice DOE study that will be useful for many in the field.
If CO2 extraction is going to be competitive with other extraction mediums, focusing attention on optimization is a must.
2. Investigation of Chocolate Matrix Interference on Cannabinoid Analytes
By David D. Dawson and Robert W. Martin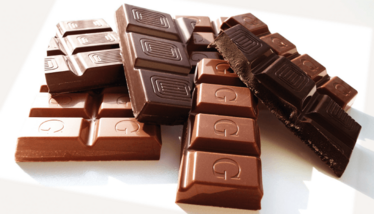 "The first known findings of chocolate matrix interference on cannabinoid analytes is reported. Stock solutions of four biogenic cannabinoids (Δ9-tetrahydrocannabinol, cannabidiol, cannabinol, and cannabigerol) and one synthetic cannabinoid (cannabidiol dimethyl ether) are subjected to milk chocolate, dark chocolate, and cocoa powder. A clear trend of matrix interference is observed, which correlates to several chemical factors. The amount of chocolate present is directly proportional to the degree of matrix interference, which yields lower percent recovery rates for the cannabinoid analyte.
Structural features on the cannabinoid analytes are shown to affect matrix interference, because cannabinoids with fewer phenolic −OH groups suffer from increased signal suppression. Additionally, aromatization of the p-menthyl moiety appears to correlate with enhanced matrix effects from chocolate products high in cocoa solids. These findings represent the first known documentation of chocolate matrix interference in cannabinoid analysis, which potentially has broad implications for complex matrix testing in the legal cannabis industry."
J. Agric. Food Chem., 68, 20, 5699–5706 (2020). DOI: 10.1021/acs.jafc.0c01161
The judges said…
I loved reading this paper. It brings awareness to how inaccurate the "dilute and shoot" method is on specific matrices and gives a good framework for how to handle difficult matrices.
It's important to acknowledge that we still don't know everything and that even common methods/matrices still need further investigation.
1. Development and Optimization of a Germination Assay and Long-Term Storage for Cannabis sativa Pollen
By Daniel Gaudet, Narendra Singh Yadav, Aleksei Sorokin, Andriy Bilichak, and Igor Kovalchuk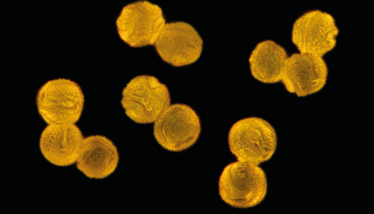 "Pollen viability and storage is of great interest to cannabis breeders and researchers to maintain desirable germplasm for future use in breeding or for biotechnological and gene editing applications. Here, we report a simple and efficient cryopreservation method for long-term storage of Cannabis sativa pollen. Additionally, the bicellular nature of cannabis pollen was identified using DAPI (4′,6-diamidino-2-phenylindole) staining. A pollen germination assay was developed to assess cannabis pollen viability and used to demonstrate that pollen collected from different principal growth stages exhibited differential longevity. Finally, a simple and efficient method that employs pollen combined with baked whole wheat flour and subsequent desiccation under vacuum was developed for the long-term cryopreservation of C. sativa pollen. Using this method, pollen viability was maintained in liquid nitrogen after four months, suggesting long-term preservation of cannabis pollen."
Plants 9, 665 (2020). DOI: 10.3390/plants9050665
The judges said…
Loss of genetic diversity in cannabis is a big problem. This technique and its application could be a game-changer for preserving that diversity. I only wish this had been available while landrace strains were more commonly available.
Saving pollen will be great for my research.
Receive content, products, events as well as relevant industry updates from The Cannabis Scientist and its sponsors.