Business & Profession
Legislation & policy,
Terpene & residual solvent analysis
Vape Flavor Regulation: a Sour Taste in the Mouth?
Regulating cannabis vape flavors may have negative consequences for wider cannabis research… Unless industry acts quickly.
Brad Douglass | | Opinion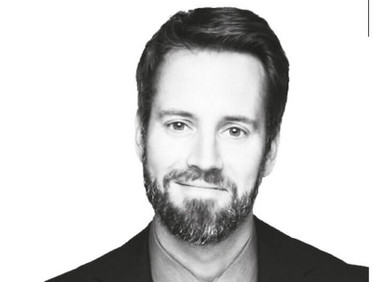 The term "entourage effects" was originally introduced to describe the combined action of molecules produced by the human body on the endocannabinoid system. These effects were striking in that they influenced the binding and activity of traditional endocannabinoids, such as 2-arachidonoyl-glycerol, without binding to endocannabinoid receptors themselves (1).
More recently, the entourage effect has been used to describe similarly indirect effects elicited by molecules produced outside of the human body— most notably by the phytocannabinoids and terpenes of cannabis. In fact, recognition of such effects paved the way for the first medical cannabis systems when it became clear that FDA-approved dronabinol (purified delta-9 THC) did not provide the same benefits as the whole cannabis plant across various indications.
So, how is this relevant to vaping? As cannabis extraction has evolved in laboratories, more sophisticated refinement methods have enabled us to obtain formulations that better mirror those present in the plant. The guiding principle has become: "remain true to the original plant composition, rather than simply being whole-plant." For cannabis vapor products, this involves formulating with terpenes and terpenoids. But, as any cannabis aficionado can tell you, terpenoids impact the characteristic flavor and aroma of cannabis, and may also exert entourage effects. Accordingly, many terpenes are regulated as flavor additives for food – and for e-cigarettes, too.
Flavored nicotine e-cigarettes have been around for about a decade, but the variety of flavors available has skyrocketed in the last few years – as have concerns about the safety of inhaling flavor compounds (2). Apart from the few substances used as excipients in inhaled pharmaceutical products, there is no such designation as generally recognized as safe (GRAS) for inhalation. It is true, however, that almost all of the flavor additives used in tobacco and nicotine products are GRAS for food use, which highlights an important point about GRAS designations – they concern how a compound is consumed, rather than the compound itself. Thus, there has never been a mandate (or effort) to evaluate whether flavor compounds are GRAS for inhalation.
In the absence of safety data for inhaled flavor compounds, some stakeholders have proposed state-level legislation to prohibit all flavored vapor products – including cannabis terpenes. This state-level legislation is mainly targeted at nicotine vapor products, but cannabis vapor products and entourage effects may also become a casualty. The cannabis industry must take action to avoid this.
In doing so, we could take inspiration from The Flavor and Extract Manufacturers Association of the United States (FEMA), who pioneered the FEMA GRAS program to assess the safety of food flavor ingredients over a half century ago. Before that, safety data for thousands of flavor compounds was practically non-existent, and the US Food and Drug Administration (FDA) did not have the resources to evaluate – there was a real risk of food flavor ingredients being prohibited.
To prevent this fate, the FEMA GRAS program began with a survey of flavor ingredients in use at the time. An Expert Panel was then established in 1960 to conduct evaluations of safety and structural relationships of the identified flavor ingredients; this panel introduced several techniques now considered standard in this field (3). What's more, though FEMA provides financial support for the Expert Panel, it operates as an independent body that follows strict conflict-of-interest procedures.
The cannabis industry should emulate this model. An independent panel of cannabis experts could contribute to the acquisition of inhalation safety information, while a self-regulating body akin to FEMA could promote data-centric, defensible standards regarding what is safe and what is not. Such a Cannabis Flavor & Entourage Association (CFEA) should, like FEMA, begin by producing an inventory of the naturally occurring compounds found in cannabis – the first step towards evaluating the flavor compounds acceptable for use.
In short, a cannabis-specific approach to flavor additives is required. Industry must engage in self-regulation to establish standards and address the potential hazards of inhaled, aerosolized constituents to succeed in ensuring that entourage effects are not removed completely from manufactured cannabis products, including vapors and oils.
Receive content, products, events as well as relevant industry updates from The Cannabis Scientist and its sponsors.
BS Shimon et al., "An entourage effect: inactive endogenous fatty acid glycerol esters enhance 2-arachidonoyl-glycerol cannabinoid activity," Eur J Pharmcol, 353, 23-31 (1998). DOI: 10.1016/s0014-2999(98)00392-6
E Omaive et al., "Toxicity of JUUL fluids and aerosols correlates strongly with nicotine and some flavor chemical concentrations," Chem Res Toxicol (2019). DOI: https://doi.org/10.1101/490607
JB Halligen, RI Hall, "FEMA GRAS – a GRAS assessment program for flavor ingredients. Flavor and extract manufacturers association," Regul Toxicol Pharmacol, 21, 422-430 (1995).