Business & Profession
Business,
Legislation & policy
When Life Gives You Lemons...
In the wake of a turbulent 12 months (and with more on the horizon), make like Kool & The Gang and celebrate good times
Phoebe Harkin |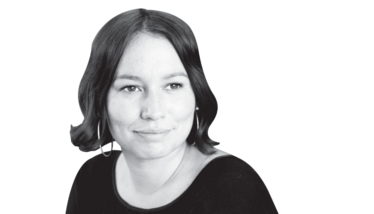 Twenty twenty-one has been quite the year. It has somehow both depressed and delighted in almost every possible way (personally, politically, economically, and environmentally) – with the exception of perhaps one special area. Cannabis. On reflection, our plucky plant has fared surprisingly well in the face of another Truly Terrible Year™. Luxembourg became the first EU country to legalize, with over-18s allowed to grow up to four plants for personal use and carry three grams in public (trade in seeds permitted). Further afield, Mexico's Supreme Court decriminalized private recreational use of cannabis by adults, calling the current prohibition "unconstitutional." In Central America, Panama's national assembly unanimously passed Bill 153 following a five-year struggle, legalizing medical marijuana, with members of the assembly swayed by the initiative's motto, "For a day without pain." With Germany soon following suit, decriminalizing select sale and consumption rules in a significant drug policy change for the new ruling coalition government.
Industry also made its thoughts on cannabis clear. In recent weeks, Uber Eats Canada made its tentative first steps into the regulated marijuana market by offering a click-and-collect cannabis service, while Amazon doubled down on its efforts to reform the nation's cannabis policy. In June, we reported that the NFL and NFL Players Association announced $1 million in grant funding to researchers investigating the therapeutic potential of cannabinoids in pain management. In doing so, they made a public statement to the federal government: start funding cannabis research now. And perhaps it will; 2021 also saw the removal of a roadblock to rigorous studies by registering several additional American companies to produce cannabis for medical and scientific purposes. Acceptance has become so widespread that even events as innocuous as the California State Fair, a most wholesome of institutions, has introduced a competitive category for cannabis breeders.
Why does this matter? Because sometimes it pays to look on the bright side. The world may be in flux but there are still wins to be had – so let's celebrate them. Frankly, with the recently identified Omicron variant of concern reminding us that there is more uncertainty ahead, it feels wrong to do anything but keep the glass half full. No matter what happens, the forecast for cannabis appears to remain steadfastly on the up – in no small part because of people like you. Your research is shaping the industry for the better, helping us to understand this wonderful plant and share its benefits with those who need it most. So while you're at it, celebrate yourselves. You deserve it.
Receive content, products, events as well as relevant industry updates from The Cannabis Scientist and its sponsors.