Christopher Hudalla
The Power List 2020 – Analytical Gurus
---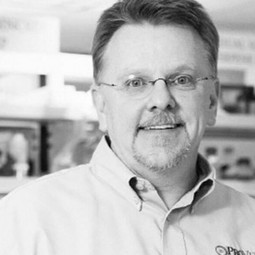 Christopher Hudalla
Founder and CSO, ProVerde Labs, Milford, Massachusetts, USA
Motivation: The knowledge gap in the cannabis industry, resulting from decades of prohibition, provides tremendous opportunities for scientists and researchers to study cannabis as plant, as an agricultural crop, and as medicine for the body and mind.
Proud moment: Leaving a very secure career, to venture out into the science of cannabis.
Where is the field heading? As producers create new processes, new formulations and new ways to administer cannabis-based products, we will need to demonstrate that these new products do not pose hazards to consumers. The vast quantity of analytical data now being collected will lead to increased efficiency in cultivation and production, and a better understanding of how to utilize cannabis to achieve specific outcomes.
Nominator comment: "Tirelessly shares information at forums worldwide to help address the universal need to ensure product safety through impactful testing."
---