George Kunos
The Power List 2020 – R&D Trailblazers
---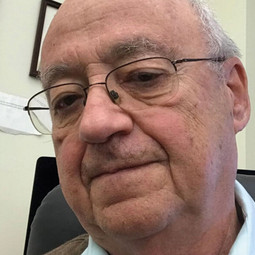 George Kunos
Scientific Director, National Institute on Alcohol Abuse and Alcoholism, National Institutes of Health, Bethesda, Maryland, USA
Starting out in cannabis science: My first foray into cannabinoid research came in 1993 when my friend Raphael Mechoulam persuaded me to explore the role of the newly discovered endocannabinoid, anandamide, in cardiovascular regulation. The first results generated a 1997 Nature paper on the role of macrophage- and platelet-derived endocannabinoids in hemorrhagic shock and I've been hooked ever since!
Unanswered question: What are the roles of anandamide versus 2-arachidonoylglycerol as modulators of a whole range of biological functions?
What's next? Obtaining clinical evidence that selective targeting of peripheral CB1 receptors has therapeutic potential in obesity and related metabolic disorders.
---