M-J Milloy
The Power List 2020 – R&D Trailblazers
---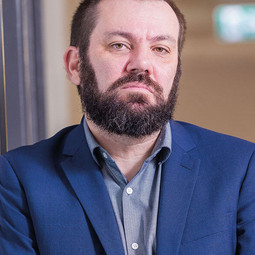 M-J Milloy
Canopy Growth Professor of Cannabis Science, Assistant Professor, Department of Medicine, University of British Columbia, Canada
Scientific heroes: As one of the first scientists to hold a named professorship in cannabis science, my heroes include pioneers like Donald Abrams and Mark Ware. Despite the barriers of prohibition, they persisted in trying to better understand the effect of cannabinoids on health; I hope all of us lucky enough to work in the era of legal cannabis honor them by striving to produce high-quality, rigorous and useful research.
Luckiest break: Being taken on as a very green graduate student by Evan Wood and Thomas Kerr, who supervised me through my doctorate and continue to mentor me as an independent researcher. Without their support, my career would not be nearly as rewarding or worthwhile.
Proud moment: In 2011, the Supreme Court of Canada cited my research (among others) in their unanimous decision forcing the Government to keep open "Insite", North America's first supervised injection facility for people who inject illicit drugs. Insite has prevented thousands of drug overdose deaths in the two decades it has been open and I'm very proud my research played a role in protecting such a valuable life-saving intervention.
Read more about M-J's work here.
---