Sagnik Bhattacharyya
The Power List 2020 – R&D Trailblazers
---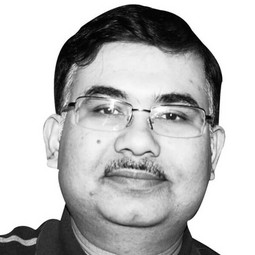 Sagnik Bhattacharyya
Professor of Translational Neuroscience & Psychiatry, King's College London, and Consultant Psychiatrist, South London & Maudsley NHS Foundation Trust, UK
Starting out in cannabis science: During my psychiatry training, I noticed that use of cannabis was common in patients with psychosis. It seemed clear that cannabis use was having a detrimental effect on the mental health of these patients, but the underlying mechanisms were unknown – I wanted to find out more.
Luckiest break: The research training fellowship funding that I received from Medical Research Council UK, which allowed me to investigate the effects of cannabinoids on brain function as part of my PhD.
Career highlight: Cannabis use has long been associated with harmful effects on mental health and cognition, and even 15 years ago the idea that compounds from the same plant could be used to treat some of those same mental health conditions was not taken seriously. I feel incredibly lucky to have been involved in some of the human studies that paved the way for the ongoing clinical trials of CBD for various neuropsychiatric indications.
---