Scott Kuzdzal
The Power List 2020 – Analytical Gurus
---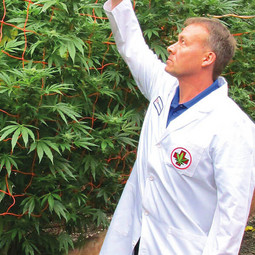 Scott Kuzdzal
VP of Marketing, Shimadzu Scientific Instruments, Baltimore, Maryland, USA
Motivation: The absolutely amazing people I meet in the cannabis industry, as well as the medical cannabis patients that benefit from legal cannabis as a medicine. Their spirit, enthusiasm and strength motivate me daily.
Getting started in cannabis science: I first performed clinical THC analyses in the early 2000s, while working in the Department of Pathology at the Johns Hopkins Medical Institutions. Years later, two of Shimadzu's best salespeople, Will Bankert and Paul Winkler, opened my eyes to the emerging cannabis QC testing market.
Challenges facing the field: In the US, cannabis remains a DEA Schedule I drug and this not only makes it extremely difficult for researchers to study cannabis and conduct clinical trials, but also creates immense stigma around a plant that has demonstrated medical benefits. It also leaves individual states free to pass their own laws regarding cannabis legalization, resulting in very different (and sometimes zero!) testing requirements.
Nominator comment: "Scott has done a lot to push this field to the forefront, both internally at Shimadzu, and for the broader community. He has been a tireless advocate for Shimadzu's involvement, support, and participation in the cannabis and hemp industries."
---