Reginald Gaudino
The Power List 2021 – Analytical Heroes
---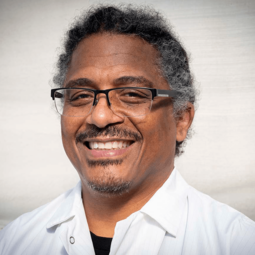 VP R&D, Front Range Biosciences, Lafayette, Colorado, USA
Inspiring people: My father. I'm motivated to unlock all the medical capabilities of cannabis so that people like him can have a fuller recovery after a major stroke. When I was a teenager I told my dad – a retired cancer surgeon – that I was going to become a scientist and put him out of work one day. I'm still working on that last part.
Advice to my younger self: Not everything is as it seems, don't take people's words at face value, and don't stop dreaming. If you work hard enough sometimes dreams come true.
Personal mission: Learn everything about this plant, contribute to changing the narrative about the plant and share that information so that everyone can develop their own relationship with cannabis.
---