Alisia Ratliff
The Power List 2021 – Inspirational Mentors
---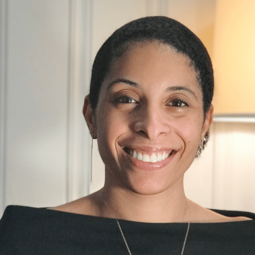 CEO, Victus Capital Ventures, Jacksonville, Florida, USA
Cannabis industry origin story: I was in search of a career that allowed me to make a meaningful impact in people's lives. I was sought out by one of the first medical cannabis start-ups in Florida, who were looking for experienced chemists, and found myself in the right place at the right time!
Proudest career moment: Successfully building out a cannabis manufacturing facility in 45 days.
Advice to my younger self: Face adversity and don't be afraid to leave a toxic or negative situation that is holding you back. Don't allow anyone to dangle the carrot in front of the horse, gaslight, or use you! Know your own worth and don't let it be dictated by others.
Nominator comment: "She has been a strong, leading voice in the role of women – particularly women of color – in the cannabis industry. She is an extremely approachable mentor who truly cares and follows up with the people she oversees. She has brought professionalism into an industry that so desperately needs it."
---