Christine Smart
The Power List 2021 – Inspirational Mentors
---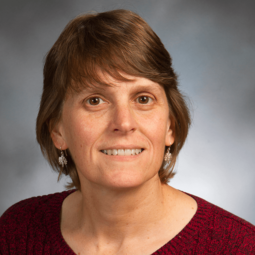 Professor, School of Integrative Plant Science, Cornell University, Geneva, New York, USA
Current focus: Researching hemp powdery mildew – studying pathogen population biology and genomics, host range, disease management, and the impact of both powdery mildew and disease management strategies on cannabinoid production. We are also screening breeding populations to identify sources of resistance. This is a fun project because we know that host resistance could help growers reduce inputs and increase yield.
Motivation: I want to help provide solutions to problems facing agriculture. I'm inspired by the growers I work with and the determination they have to produce a healthy crop in a sustainable manner with minimal environmental impact. And working with students is my daily reminder that our future is bright.
Lessons learned: I always learn as much (sometimes more) from projects that fail as I do from the ones that succeed. Just be sure to take the time to think about why it did not work – this increases your chance of success moving forward.
Nominator comment: "Chris's lab is working on powdery mildew, Botrytis, and other fungal pathogens that can be devastating to hemp crops. She's training the next generation of scientists, who will work with farmers and growers to combat these threats."
---