Alisha Holloway
The Power List 2021 – Plant Science Pioneers
---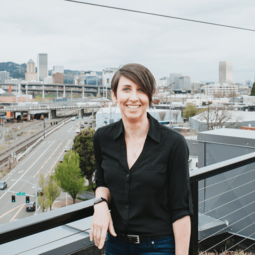 VP Research & Data Science, Phylos Bioscience, Portland, Oregon, USA
Motivation: From the time my mom grew a pot plant on our back patio in the 70s, I couldn't figure out why cannabis was illegal. For recreational use, it didn't make sense to prohibit, and medically, cannabis has so much potential. When legalization began to happen, the potential of cannabis as a medicine inspired me to join Phylos and put my training in population genetics and genomics to work. For the past six years, we've been doing some of the foundational research needed to understand the biology and genetics of cannabis. The thought that we can put that information into our breeding program and develop improved varieties for medical, recreational, and other uses inspires me now to keep pushing forward.
Advice to my younger self: Enjoy more moments.
Personal mission: We need more diversity in the cannabis industry. I'll be working to make sure BIPOC and women have opportunities to join the industry.
---