Hope Jones
The Power List 2021 – Plant Science Pioneers
---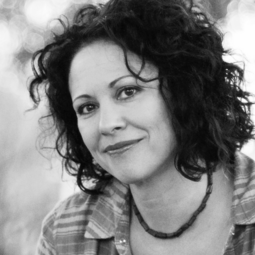 Co-Founder and CEO, Emergent Cannabis Sciences (ECS), Phoenix, Arizona, USA
Cannabis industry origin story: The first cannabis company I worked for hired me for application writing to help them expand to additional states. I ended up staying on as their Director of Science, doing my best to set up a micropropagation lab in an office kitchen and managing a two-acre grow in the middle of the desert. About 18 months later my husband, Chris Pagliarulo, and I pivoted and started ECS. I also accepted a CSO position with C4 Laboratories, an Arizona analytical laboratory. Talk about a learning curve! People will put THC in anything and it's entertaining (and amazing) to watch our chemists figure out how to test everything from beverages to bath bombs.
Current focus: I am launching a new cannabis biotech and young hemp plant production company here in Arizona. The market is primed but sourcing good cultivars has been challenging. Consumers want cultivars that are novel, safe, true-to-type, easy to grow at home, and reasonably priced. Breeders need capable and trustworthy partners to help them rapidly scale-up production of their latest cultivars and bring those products to market. Growers need desirable, consistent, disease-free, and affordable cultivars on time, in quantity, and in quality. We are working hard to be the company people can trust to meet those demands. Stay tuned.
Proudest career moment: Working with former State Director of Arizona NORML, Mikel Weisser, was an invaluable experience. I have always believed that no one should be jailed for cannabis. Mikel taught me how to be an activist and pursue change at the state and national level. For example, I served as an expert witness for two key state cases that kept one patient from going to jail and resulted in the overturning of a court ruling that deemed possession of cannabis concentrates a class four felony. Those cases could have ended very differently without Mikel's guidance and mentorship. We sadly lost Mikel last year and the Arizona cannabis industry will never be the same.
---