Keith Allen
The Power List 2021 – Plant Science Pioneers
---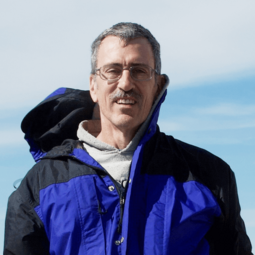 Director of Bioinformatics, Front Range Biosciences, Lafayette, Colorado, USA
Inspiring people: Anthony Fauci, who has always acted with absolute integrity and an unshakeable dedication to the science.
Best part of my job: Discovering things about cannabis that nobody knows yet. Every time I turn around this plant surprises me again.
Dream dinner party guests: Amanda Gorman, so I can ask her about the genesis of her poetry. Lady Gaga, to talk about the level of professionalism she brings to her craft ... and just how scary was it being asked to sing the national anthem at the inauguration? Jazz legend Herbie Hancock, just to find out what he thinks, and maybe talk about how Jimi Hendrix approached composition, or what Miles Davis was actually like to work with.
---