Lawrence Smart
The Power List 2021 – Plant Science Pioneers
---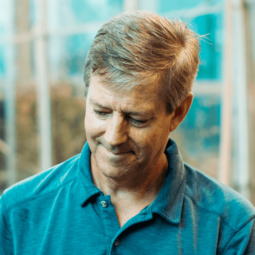 Professor of Plant Breeding and Genetics, School of Integrative Plant Science, Cornell University; Associate Director of Cornell AgriTech, Geneva, New York, USA
Hemp industry origin story: Cornell College of Agriculture and Life Sciences was asked by the New York State Department of Agriculture and Markets to help support the emerging hemp pilot program with research and extension. I proposed a long-term hemp breeding program, and we were generously funded with a $2 million grant from the state. It is an exciting crop to study – because there is so little published research it seems like every little discovery is a Eureka moment. And with multiple potential market opportunities, we get to breed for many different traits and cultivar types.
Current focus: We are trying to understand the functional and evolutionary relationships between the different cannabinoid synthases using directed evolution approaches and in vitro expression of mutants. We hope we can gain a better understanding of the structure-function relationships of CBDA synthase that result in the production of not only CBDA but also THCA and CBCA.
Challenges for hemp growers: The lack of uniform, stable, and THC-compliant cultivars. Our breeding program and others are starting to focus on the development of inbred parents that can be used to produce stable and uniform F1 hybrid cultivars that display hybrid vigor. The industry is maturing, but plant breeding takes time.
Nominator comment: "Larry is a plant geneticist and breeder whose lab uses genomic tools to better understand hybrid vigor, sex determination, and pest and disease resistance. He has been leading Cornell's hemp research and extension team and has initiated a long-term breeding and genomics program to develop new hemp cultivars."
---