Andrew Samann
The Power List 2021 – Processing Pros
---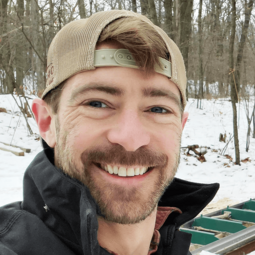 CEO and Principal Consultant, Orion GMP Solutions, Rochester, Michigan, USA
Cannabis industry origin story: After leaving the US Marines as a Sergeant, I cultivated medical cannabis in California. Through experience with the plant and its benefits, I became enthralled with its potential to help other veterans suffering from war-related disease states and trauma. This led me to study plant biology, human physiology, and biochemistry at the University of Michigan. After years of bench research – working in pharma as a GMP QC chemist and moonlighting in the budding cannabis industry – it was time to take a risk and start my consulting firm, focusing on cannabis product quality improvement through the application of pharmaceutical good manufacturing practices.
Current focus: Our most exciting project is working with Boveda's R&D team to enable shelf-life claims for dry cannabis flower. Volatile organic compounds are known to be a significant contributor to the therapeutic response in smoked and vaped cannabis flower products. We hypothesize that packaging component systems are directly tied to the preservation of terpenes and ester compounds, and consistent delivery of active ingredients.
Greatest hope: That the industry democratizes, and developing countries with longstanding histories of cannabis cultivation are able to participate in the international industry.
Nominator comment: "By combining his knowledge of cGMP, cutting-edge research, and QC management, he is defining the framework for the safe, efficacious, and equitable applications of cannabis."
---