Melanie Kelly
The Power List 2021 – R&D Trailblazers
---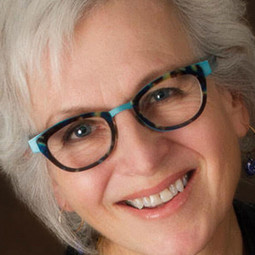 Professor of Pharmacology, Ophthalmology & Visual Sciences, Anesthesia, Perioperative Medicine and Pain Management, Dalhousie University, Nova Scotia; Chief Scientific Officer for Panag Pharma Inc. Halifax, Nova Scotia; Chief Scientific Officer for Tetra Biopharma Inc., Ontario, Canada
Inspiring people: In science, Phyllis Gardner – a consummate clinician-scientist who has contributed to patient care at the highest level, published groundbreaking and rigorous science, and proven herself to be an outstanding entrepreneur, translating preclinical science to the clinic via innovative drug development. Further, she is an astute businesswoman and is sought after on the boards of numerous high-profile companies.
Outside science, Stacy Abrams – lawyer, politician, voting rights activist, and author. She is the founder of Fair Fight, the first African-American woman to be a major party nominee for Governor, and the first African-American woman to deliver a response to the State of Union Address. Truly inspirational and an example of implementing change through persistence, hard work, transparency, and inclusivity.
Advice to my younger self: Don't dwell on the barriers – focus on what you want to do. Be curious and engaged, and above all remember there are no substitutes for hard work and tenacity in getting the job done.
Current focus: I have been working at the interface of academic science and biotech these last few years since the company I founded in Halifax, Canada, was acquired by a larger clinical-stage biotech company. My current focus and immediate goals are to see some of the novel lead compounds that I have been involved with reach the clinic.
---