Research & Development
Medical research,
Pharmaceutical,
Neurology & psychology,
COVID-19
A Born Scientist
Sitting Down With... Mary Abood, Professor, Temple University, Philadelphia, Pennsylvania, USA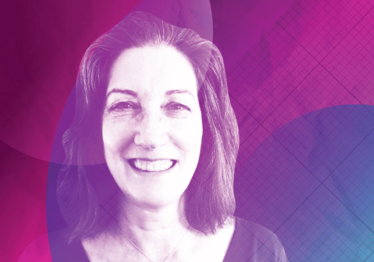 How did you get involved in cannabinoid science?
I've been exposed to science my entire life. My father was a scientist – a university professor – and I would visit him at work as a child.
I studied Chemistry at college and then did my PhD in pharmacology, looking at the endogenous opioid system, and continued my work with opiate receptors as a postdoctoral fellow at Stanford University and an Assistant Professor at Virginia Commonwealth University. When I learned about the newly identified cannabinoid receptors (structurally similar to receptors for opiates) I was intrigued – I immediately wanted to understand this new system better.
Is that what's kept you working with cannabinoids – the novelty?
In part, yes. It's exciting learning about a brand-new system; every discovery is important. But what's also kept me in the endocannabinoid field is the excellent, supportive community of researchers. I started attending the International Cannabinoid Research Society meetings soon after their inception in 1990, and was impressed by the collaborative spirit and good science I found there. It's a very special community.
What has been your proudest scientific achievement?
I'm very proud of the work that I did looking at the endocannabinoid system in amyotrophic lateral sclerosis (ALS). We found that THC was able to – at least temporarily – slow disease progression in animal models. Those studies helped inspire others to start clinical trials (still ongoing) of cannabinoids to treat the symptoms of ALS. I know a neurologist who is using medical cannabis for her ALS patients – when I hear that it helps them, that's a big motivator to continue to learn more about cannabinoids and their medical potential.
What are you focusing on right now?
For the past few years, I've mostly been looking at novel cannabinoid receptor subtypes, beyond the more familiar CB1 and CB2 receptors. In particular, we're exploring the pharmacology of two G protein-coupled receptors, GPR55 and GPR18. These receptors could have great clinical significance, and we are working to determine their precise molecular structure and function in the body.
The other main area my group is working on is allosteric modulators of the CB1 receptors (the main receptor for THC). The usefulness of drugs targeting CB1 receptors has always been limited by side effects. Allosteric modulators, which change the shape of the receptor, have the potential to upgrade or downgrade the action of the body's own endocannabinoids, which we hope will come with fewer side effects than taking plant or synthetic cannabinoids.
As a scientist, how do you feel about increasing access to legal cannabis?
As far as medical cannabis is concerned, I am broadly supportive and think that there are several indications where it can be helpful, such as neurological disease and pain. Recreational use is more of a political issue. Clearly, the war on drugs has not been successful, so perhaps a new approach is warranted. But as a drug abuse researcher, it's also clear that people can become dependent on cannabis and suffer harm as a result. It's important that we don't treat it as panacea.
Where do you think the future of medical cannabis and cannabinoids lies?
As a pharmacologist who typically studies single compounds, I can appreciate the benefits of pharmaceutical cannabinoid medicines with strictly controlled composition. But there are many people who believe that we can never recreate the highly complex mixture of components found in the cannabis plant nor gain its full benefits with a pharmaceutical approach. At least for now, I think we're going to see a combination of single cannabinoids as pharmaceutical drugs, and whole-plant products.
One thing everyone agrees on is that we need more research on cannabis. What changes would make that easier?
As a researcher in the US, the obvious answer is to make it federally legal! Failing that, we need changes in legislation to make it easier for scientists to get access to cannabis and the money to study it. Everyone (including NIDA) agrees that we need to have more research on different strains, but for federally funded researchers, there is just one (low THC) strain available.
More funding is now coming from state governments, especially those who are dedicating a portion of tax revenues from legal sales to fund cannabis research. Public–private partnerships are also on the rise. I haven't been directly involved, but the state of Pennsylvania has established relationships with growers and pharmacies to support research here at Temple University.
How has COVID-19 affected your work?
I'm mainly working from home. The folks in my lab are able to continue their experiments, but they're encouraged to just do what they need to do and then leave. I think the biggest impact has been the ability to interact with colleagues. We still talk regularly on Zoom, but it's not quite the same. So many great ideas stem from a coffee break chat!
What are you excited about for 2021?
We just got a new piece of equipment (a specialized plate reader) that will allow us to screen compounds more rapidly and I'm excited to be able to accelerate the pace of our studies of signaling by cannabinoid receptors. We're a small lab so anything that lets us get results faster is exciting!
More generally, I still get really excited about generating new data in the lab. And I've been blessed to work with great mentors, postdocs, and students. Now more than ever, that is what keeps me going.
Receive content, products, events as well as relevant industry updates from The Cannabis Scientist and its sponsors.