Research & Development
Medical research,
Pain,
Cannabinoid analysis,
Neurology & psychology
Bitesize Breakthroughs
Five papers that piqued our interest...
Luke Turner, Michael Schubert, James Strachan, Stephanie Sutton | | Quick Read
Dampening dyskinesia
Investigational drug HU-308, which acts on CB2 receptors in the brain, lessened involuntary movements (dyskinesia) – a common side effect of drug treatment for Parkinson's disease – in a mouse model (1).
Testing times
We already know that over one-fifth of CBD products for health and wellness contain THC not listed on the label (2). A new study now reports that two out of six participants tested positive for THC after vaping CBDpredominant cannabis just once – a combination that could spell trouble for users undergoing drug testing (3).
Losing sleep
Cannabinoids might not be the answer chronic pain sufferers have been waiting for. Even though recent studies found a positive effect of medical cannabis on sleep, a new report suggests that frequent use may result in tolerance and worse sleep overall (4).
Breaking connections
Endocannabinoid 2-AG reduces connections in the brain that cause stress and anxiety, a new study found. A strong circuit between the amygdala and frontal cortex is linked to anxiety disorders – so pharmacologic treatments to increase levels of 2-AG could regulate anxiety symptoms and avoid reliance on medical marijuana (5).
Clouding the issue
An analysis of 240 news articles published between January 2015 and June 2019 showed that treatments involving cannabis and opioids received a disproportionate degree of press coverage, at the expense of best practice non-drug treatments (6).
Receive content, products, events as well as relevant industry updates from The Cannabis Scientist and its sponsors.
P Rentsch et al., Neurobiol Dis, 134, 104646 (2019).
MO Bonn-Miller et al., JAMA, 318, 1708-1709.
TR Spindle et al., J Anal Toxicol, bkz080 (2019).
SR Sznitman et al., BMJ Support Palliat Care, [Epub ahead of print] (2020).
DJ Marcus et al., Neuron, [Epub ahead of print] (2020).
H Devan, N Z Med J, 133, 92 (2020).
---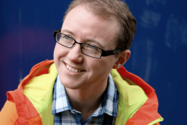 ---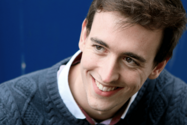 ---