Research & Development
Medical research,
Pharmaceutical,
Neurology & psychology
Cannabinoids: More Research, Please!
Four researchers in health, pharma and psychology describe how cannabinoids fit in with their work – and why further research is needed to help advance treatment.
Cannabinoids: More Research, Please!
Four researchers in health, pharma and psychology describe how cannabinoids fit in with their work – and why further research is needed to help advance treatment.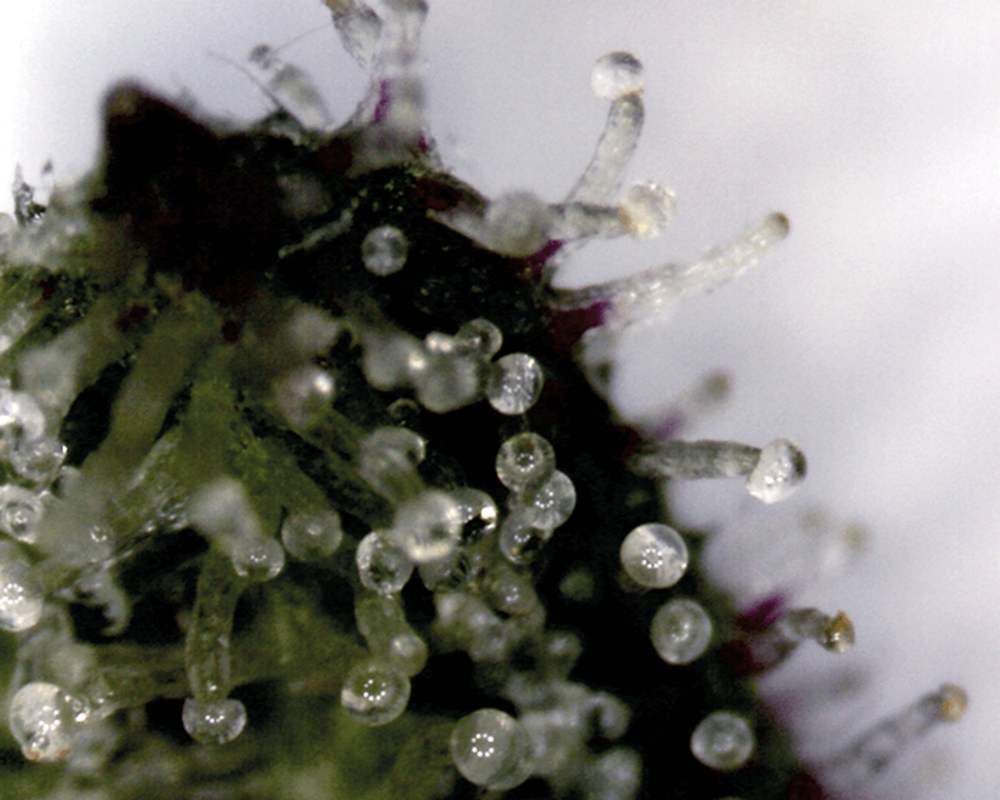 Christian Lehmann Adjunct Professor, Anesthesiology and Intensive Care Medicine, Humboldt- University, Berlin, Germany
Research focus:
One of the current areas of research in my lab is cannabinoids and their potential effect on patients who have had strokes. On the one hand, cannabinoids may very well be a neuroprotective compound, such as in the case of Cannabinoid Receptor 2 (CB2R) activation to reduce brain damage due to strokes. On the other hand, cannabinoid pathways involved in the modulation of the immune system may be the "golden" key to pharmacologically addressing CNS injury-induced immunodepression syndrome (CIDS), a syndrome responsible for life-threatening infections in patients suffering from strokes. In general, we have multiple ongoing studies with promising results that focus on unraveling the involvement and interplay of the immune and endocannabinoid systems in strokes.
Why further research into medicinal cannabis is necessary:
Cannabinoid-related preclinical and clinical research fields are growing with every passing day and become inclusive of more and more diseases. There are difficulties and conceptual dead-ends, just like in any other field. However, the important part is to realize that the endocannabinoid system is not yet fully understood and further research is absolutely necessary to advance this field and extract its benefits. The bottom line is this: the cannabinoid system appears to be involved in a lot of physiological processes and there is a good chance that it plays a crucial role in the development of novel therapeutic guidelines and approaches.
Irit Akirav Senior Lecturer, Department of Psychology, University of Haifa, Israel.
Research focus:
Our research has shown for the first time that cannabinoids administered following exposure to an emotional traumatic experience can prevent trauma-related effects in rats. The effects observed are at the behavioral level (for example, preventing the effects of trauma on anxiety, startle response, extinction of fear memories) and on brain plasticity and biochemistry (for example, preventing the effects of the trauma on plasticity and cannabinoid CB1 receptors in the brain's limbic system).
Why more medicinal cannabis research is necessary:
Cannabinoids have wide therapeutic applications for a number of important medical conditions. Recently, it has been suggested that they may be efficient in treating anxiety and stressrelated disorders. Yet the interest in their therapeutic applications has been restrained by the fear of potentially harmful consequences. Thus, studies should be directed at establishing whether cannabinoids have efficacy against selected symptoms that are of clinical significance and, if they do, whether the benefits outweigh the risks.
Abdullateef Isiaka Alagbonsi Department of Physiology, University of Ibadan, Nigeria
Research focus:
Melatonin or vitamin C worsens cannabinoid-induced gonadotoxicity in vivo but ameliorates it in vitro, while their combinations are beneficial under both conditions.
Why more medicinal cannabis research is necessary:
Further research into the medicinal uses of cannabis are necessary to explore its benefits in ameliorating conditions. In addition, more studies are needed to discover how side effects like gonadotoxicity can be managed in its users. However, research in the cannabinoid-related arena is very challenging, especially in developing countries (like Nigeria) where possession of cannabis is a criminal offense. One has no option but to obtain cannabis from the Drug Law Enforcement Agency via strenuous and rigorous processes. Apart from cannabis sativa, which can only be obtained from this agency, a researcher in this field needs to order cannabinoids from commercial dealers like Sigma Aldrich at a high cost, leaving them out-of-pocket – as of course there are no grants available anywhere.
Esther Shohami Department of Pharmacology, Institute for Drug Research, The Hebrew University, Israel
Research focus:
Traumatic brain injury (TBI) is the leading cause of death in the young age group and the most commonly identified cause of epilepsy in adult populations older than 35 years. Following the isolation and identification of the endocannabinoid (eCB) system as acting 'on-demand', namely, in response to pathophysiological triggers, we have explored the role of this family of compounds in the brain and, in the context of TBI, focused on its potential as a neuroprotective. We found that some of these eCB-like compounds have significant neuroprotective and neurorepair properties that can be utilized in the treatment of TBI patients. It is important to note however, that in our work we use an experimental animal model of TBI, and the family of compounds we have investigated so far are either the endogenous cannabinoids (those produced in the brain) or synthetic analogs rather than plantderived compounds.
Why further research into medicinal cannabis is necessary:
The proportion between the main plant constituents, THC and CBD, significantly differ between the various strains. Not enough is known about the effects of these plant-derived extracts, mainly due to this diversity. Research into the effect of the individual components of marijuana, and on their combined effect, in a variety of medical conditions (such as TBI, stroke, epilepsy, pain, PTSD and psychiatric disorders) is still required in models and humans – with the proper controls – to make the use of medicinal cannabis better accepted in the clinical arena.
Enjoy our FREE content!
Log in or register to gain full unlimited access to all content on the The Cannabis Scientist site. It's FREE and always will be!
Login
Or register now - it's free and always will be!
You will benefit from:
Unlimited access to ALL articles
News, interviews & opinions from leading industry experts
Receive print (and PDF) copies of The Cannabis Scientist magazine
Register
Or Login via Social Media
By clicking on any of the above social media links, you are agreeing to our Privacy Notice.