Research & Development
Medical research,
Adverse effects
Cannabis: the Fetal Position
Cannabis exposure during pregnancy could have adverse effects on brain development – but where is the data to prove it?
Jonathan James | | Quick Read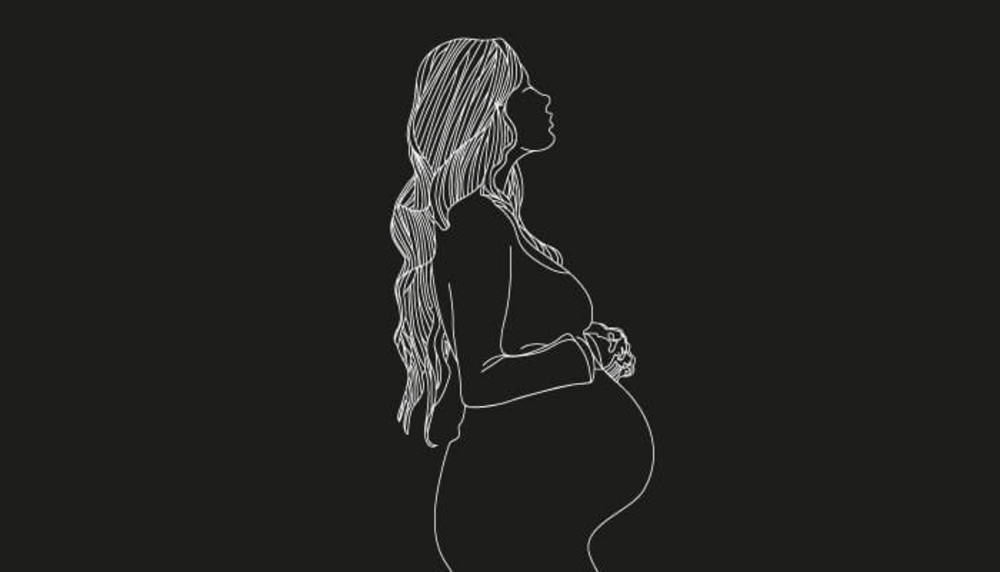 The negative consequences of tobacco smoking during pregnancy are widely acknowledged and supported by evidence. Equivalent studies for cannabis smoking, however, have been historically lacking, and most published studies have provided conflicting or difficult-to-interpret results. With the number of expectant mothers choosing to take an occasional puff rising across the US [2.37 percent in 2002 to 3.85 percent in 2014 (1)], the rationale to conduct such studies has never been clearer.
Heeding this call, Daniel Corsi and Mark Walker conducted a study of over 600,000 pregnant women in Ontario, Canada, and were able to demonstrate a significant association between cannabis exposure and the probability of preterm birth (2); the rate of preterm births doubled from 6 percent to 12 percent with exposure. We spoke to Corsi and Walker to find out more.
What do we know about the effects of cannabis exposure during development?
Corsi: We know from adolescent populations that there is a link between development and cognitive function and an increased risk of psychiatric conditions when exposed to cannabis. There are a few studies, particularly in Ottawa, that have followed children born to mothers who consumed cannabis during pregnancy. Though the study was quite small and the data now quite dated, it is very robust.
Walker: We know that fetuses are incredibly sensitive – it's a major time for brain growth and development, especially during the late first and early second trimester. We know that there are cannabinoid receptors in the brain – but we don't know what the long-term outcome and safety of exposure will be.
How did you conduct the study?
Corsi: Our source was the provincial registry of pregnancy and births in Ontario. It was established in 2012, so there are nearly a million recorded pregnancies. We also captured the use of cannabis for that dataset. Of course, it is also true that there is a correlation between cannabis use and use of other drugs, including tobacco and alcohol. As a result, we had to control for these confounding factors. We looked at a number of things independently, including preterm birth, small size at birth, and admission to the neonatal unit. These primary outcomes helped us to be more confident that our findings were not related to other factors.
How does cannabis exposure cause these effects?
Walker: To be honest, we are not entirely sure – we lack knowledge about the pathways that trigger labor. One answer might be that it has something to do with the cannabinoids – in particular THC – affecting smooth muscle receptors. And that might influence the signaling cascade that induces labor.
Corsi: There have been a few studies on tobacco that suggest it is the method of consumption that effects preterm birth – in particular, smoking. As cannabis consumption shares this modality, it might be related to that. However, it is possible that independent associations with components of cannabis are involved.
What are the next steps?
Corsi: We are now trying to develop a research platform in this area. We've begun some larger studies with the hope of following up children exposed at an earlier date. Some of our datasets go back to around 2007, which gives us 12 years' worth of data to work with. We also hope to look at childhood outcomes, including developmental delays and learning disabilities, and would like to reproduce our findings on an international scale – we are already working with datasets in the US and UK.
Walker: The key questions for us are quite practical: how much cannabis is being consumed? How frequently? During which trimester? And by what mode of exposure? As ingestible cannabis products become more popular, we'll need to assess whether they are safer or more harmful than smoked cannabis. The development of larger networks of data will be really enlightening.
What impact will this work have in the clinic?
Corsi: If cannabis can be seen in at least a similar way to cigarettes, that would be a good outcome. Now that we have seen cannabis legalized in Canada, we would like to see labeling and warming signs attached to packaging. There's really a public health message that we need to get out there. The general perception of cannabis is that, because it is a natural product and not synthetic, it may be 'nature's own remedy'. The awareness of the effects of cannabis during pregnancy has not reached the public domain as much as we would like.
Walker: We want to avoid the delay that we saw during the recognition of fetal alcohol exposure. It took a generation or two to witness fetal alcohol syndrome and other effects before a strong public health message was out there. What we hope to do is more research to look at the long-term effects of cannabis exposure, and then get the message out there as quickly as possible.
Receive content, products, events as well as relevant industry updates from The Cannabis Scientist and its sponsors.
H El Marroun et al., "An epidemiological, developmental and clinical overview of cannabis use during pregnancy", Prev Med, 116, 1 (2018). DOI: 10.1016/j.ypmed.2018.08.036.
DJ Corsi et al., "Association between self-reported prenatal cannabis use and maternal, perinatal, and neonatal outcomes", JAMA, [Epub ahead of print] (2019). DOI: 10.1001/jama.2019.8734.