Research & Development
Adverse effects,
Neurology & psychology
Cannabis Use in Pregnancy: a Dangerous Legacy?
Exposure to cannabis in the womb is associated with psychiatric symptoms in childhood
Charlotte Barker |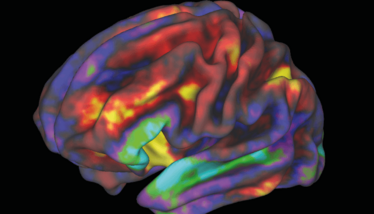 A large observational study adds to evidence that consuming cannabis during pregnancy could have a negative impact on children later in life (1). The researchers examined data on 11,489 children aged 9–11 years, of whom 655 had been exposed to cannabis prenatally. After correcting for other risk factors, children whose mothers continued to consume cannabis once they knew they were pregnant were more likely to experience psychotic symptoms or behavioral problems such as ADHD.
In contrast, when pregnant women gave up cannabis on finding out they were pregnant (usually at around seven weeks), any differences in outcomes were accounted for by existing risk factors.
One possible explanation for these results lies in the fact that endocannabinoid type 1 receptors (to which THC binds) typically develop at around 6 weeks gestation, so cannabis use before that time may be less harmful to the developing brain. Alternatively, continuing to use cannabis after becoming aware of pregnancy may be a marker for more intense cannabis use; notably, the study did not record details of dose or frequency.
Principal Investigator Ryan Bogdan told JN Learning podcast (2) that cannabis use during pregnancy has increased in recent years in the US, with 7 percent of pregnant women reporting past-month cannabis use in 2017 (more than double the rate in the early 2000s).
The study does have important limitations (beyond the aforementioned lack of data on amount or potency), including the fact that cannabis use was self-reported by parents based on their memory of a pregnancy from a decade ago. Nevertheless, the work goes beyond previous observational studies in the size of the sample, the age of the children, and the attention given to teasing out confounding factors, such as alcohol exposure or family history of mental illness.
A new study from the group is recruiting pregnant cannabis users and following them (and their child) throughout their pregnancy and beyond in an attempt to answer some of the outstanding questions.
Author Sarah Paul commented on Twitter: "So what should we take away from this? a) Future research needs to better account for frequency, potency, quantity, and mode of ingestion of cannabis use, each of which could lead to different THC concentrations in the fetus. b) Cannabis use during pregnancy should be discouraged."
Receive content, products, events as well as relevant industry updates from The Cannabis Scientist and its sponsors.
SE Paul et al., "Associations between prenatal cannabis exposure and childhood outcomes: results from the ABCD study," JAMA Psychiatry, [Epub ahead of print] (2020). DOI:10.1001/jamapsychiatry.2020.2902
JN Learning, "Interview with Ryan Bogdan, PhD," (2020). Available at: https://bit.ly/3idWVIV