Research & Development
Pain,
Pharmaceutical,
Medical research
Hemp: The Ayurvedic OG
An Indian company is taking the country's most ancient cannabis medicines into the modern world
| 6 min read | Interview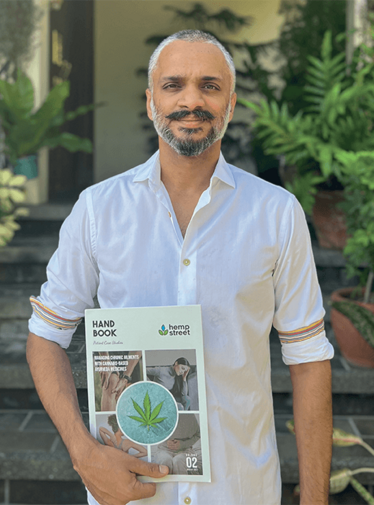 In 1936, G&H productions released Reefer Madness, a church-financed anti-cannabis propaganda film in which a group of high school students end up dead, in jail, or insane after succumbing to the dangers of marijuana addiction. Fast forward to 2022, and the world has changed considerably. Addiction to opioids – both legal and illegal – has become the ravager of communities, amplifier of crime, and ender of lives that cannabis never was. The tables have now turned to such an extent that many are looking to cannabis as a weapon against the opioid crisis. From a traditionalist American perspective, this may seem counterintuitive, but from the perspective of a tradition in a far older branch of civilization – the vedic texts of India – this approach makes a great deal of sense.
Abhishek Mohan is CEO of HempStreet – a company working to draw cannabinoid medicines out from India's ancient (yet very much alive) medical texts and practices, and put them to the test through clinical trials. We speak with Mohan about the creeping arrival of the opioid crisis in India's vulnerable populations, the potential of traditional domestic medicines to dampen the incursion, and what these medicines could offer patients once scientifically validated and rolled out worldwide.
Give us an introduction to HempStreet…

We're India's first and largest research retail medical cannabis company. It was an idea born while I was at T9L – an incubator that I co-founder. T9L had a few ventures in the healthcare space, which afforded us a bird's eye view on health issues within the country, such as the situation we are facing with chronic pain.
With any traditional medicine, modernization is important
The US opioid crisis really moved me because I knew that such a crisis would be ten times worse if it were to happen here. The US has spent billions of dollars battling the opioid crisis. India could not afford to pay that price. In addition, the options available for chronic pain relief are scarce, especially in rural India. In some cases, the infrastructure (or lack thereof) for regulated dispensation also exacerbates the indiscriminate selling of opioids to rural and small town folk.
HempStreet has been exploring how medical cannabis can help with chronic pain. In India, we have a long history of domestic, traditional medicines, and practices known collectively as the ayurveda. Cannabis is part of ayurveda, and so India is one of the few countries where medical cannabis is federally legal – but recreational use is very, very illegal!
But with any traditional medicine, modernization is important. We want to bring ayurveda into the 21st century, backed by scientific research. To make that happen, we partnered with the Council of Scientific and Industrial Research – Indian Institute of Integrative Medicine, which specializes in plant medicine. Then we built an end-to-end blockchain-based tracking infrastructure, because we wanted to embody everything that the US opioid crisis model wasn't: responsibly dispensed, ailment-based, and doctor-driven.
We have built up a network of over 11,000 doctors and we target conditions based on their input.
Less than eight percent of people in India suffering chronic pain have any sort of relief – and that provides an entry point for an opioid crisis.
What makes chronic pain such a problem in India?

We are the pain capital of the world. We're talking about huge numbers, with ten of millions within the aging population alone. There is also a lack of products; for example, prescriptions are required for aspirin and ibuprofen across the entire country, so there is no pain relief for common ailments, such as menstrual cramps. In India, there have been reports of women mixing and matching drugs that result in kidney damage.
And that's why we are targeting pain in our drug development efforts. Less than eight percent of people in India suffering chronic pain have any sort of relief – and that provides an entry point for an opioid crisis. We are now seeing certain opioid medicines from North America being sold by different companies off-label in India.
Of course, opioids are essential for palliative care – and for people in extremely acute pain. We shouldn't fool ourselves into thinking cannabis can solve such problems. But for everything else – where over-prescription is the problem – there should be other solutions. It's worth exploring whether cannabis can help.
What has the journey to becoming India's first research-to-retail venture in medical cannabis been like?

In a country where you're either a hero of medicine or heading to jail, one has to be very careful during the setup of one's business! A strong understanding of the regulatory environment for cannabis has been essential. As I mentioned, medical cannabis is federally legal in India, but it is heavily regulated.
The first ban on recreational cannabis in India came in 1985. Because of that ban, my parents' generation were afraid to even talk about cannabis. It was very illegal – scary, even. So even today, we expected a lot of pushback when speaking to ayurvedic doctors. But there wasn't. Many in the medical community are aware of the medicinal properties, but there is a need for companies to step up, manufacture responsibly, and provide standardized products.
In a country where you're either a hero of medicine or heading to jail, one has to be very careful during the setup of one's business!
The Indian government provides a lot of support towards biotech innovation. We have partnered with India's Council of Scientific & Industrial Research and we are the first-ever medical cannabis company to receive a biotech grant (in this case, the BIRAC BIG Grant) from the central government. The amount of financial support we've received from the state has been quite a surprise.
What exactly is ayurveda?

Ayurveda is an ancient form of medicine that has existed in India for the last 5000 years. In modern times the word has taken on modern connotations. Today, some ayurvedic medicines are manufactured in cGMP facilities and exported to 140 countries. Many people unknowingly live the ayurveda. If you're consuming single herbs like curcumin, opting for natural polyherbal solutions, or even doing yoga, then you are essentially doing ayurveda by another name. Ayurveda has one of the oldest human relationships with cannabis.
In ayurvedic medicine, you don't break something by fixing something; it is about balancing the body. Opioids can remove pain but they do this with heavy doses – and heavy consequences. Under ayurveda, the goal is to manage pain.
What partnerships have you formed to move the field forward?

We recently partnered with MGC pharma – a well-established medical cannabis company. MGC is listed on Australia's ASX and became the first ever company of its kind to be listed on the London Stock Exchange. The company focuses on research-based plant medicine. They've resisted the temptation to jump on the CBD bandwagon and are instead committing to the long-haul. They're doing work in dementia and epilepsy, and they also have a phyto-based product that has done very well in phase II clinical trials for arresting the spread of COVID-19 symptoms and preventing damage to the lungs, carried out in India and Israel. We've also recently partnered with Gynica, a company based in Israel focusing on women's health.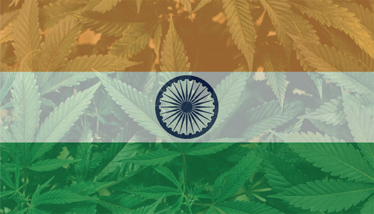 Receive content, products, events as well as relevant industry updates from The Cannabis Scientist and its sponsors.