Research & Development
Medical research
Of Mice, Cannabis, and Hedgehogs
Mount Sinai researchers classify THC as a "conditional teratogen"
Phoebe Harkin | | Interview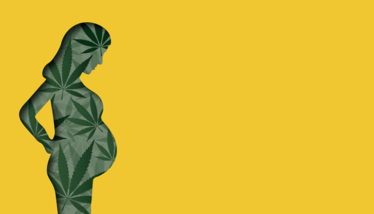 For all its popularity, some aspects of cannabis remain a mystery. Despite being the most common illicit drug used by pregnant women, its effect on embryonic development is not well understood. We're also unsure how it interacts with individuals who have genetic predispositions that may increase the risk of environmental conditions. This black spot is an issue, not least because a high number of developmental disorders are thought to arise from interaction between genetic and environmental risk factors.

The answers may lie in the hedgehog (HH) signaling pathway, which regulates myriad developmental processes, and inhibition of which is associated with birth defects, including holoprosencephaly (HPE). In a bid to understand the mechanism of action behind cannabinoid HH pathway inhibitors, researchers at the Icahn School of Medicine at Mount Sinai assessed mouse models of developmental disorders that involve said gene-environment interactions.

The team found that THC induces two hallmark HH loss-of-function phenotypes (HPE and ventral neural tube patterning defects) in Cdon mutant mice, which have a subthreshold deficit in HH signaling. The researchers call THC a "conditional teratogen" – dependent on a complementary but insufficient genetic insult. In vitro findings indicated that cannabinoid is in fact a direct inhibitor of the essential HH signal transducer "smoothened." Notably, the canonical THC receptor, CB1, is not required for THC to inhibit HH signaling.

In short, cannabis consumption during pregnancy may contribute to a combination of risk factors underlying specific developmental disorders. We spoke to author Robert S. Krauss, Mount Sinai Chair in Cell Biology, Department of Cell, Developmental, and Regenerative Biology at the Icahn School of Medicine at Mount Sinai, New York, USA, about the relevance of these findings.
Prior to this study, why was relatively little known about cannabinoids' effect on HH-dependent processes?

The study that first showed cannabinoids can inhibit HH signaling was published in 2015 by Khaliullina and colleagues (1). The paper focused mostly on endocannabinoids as regulators of normal HH signaling, but also presented experiments with phytocannabinoids. It is not clear why this paper has not attracted wider follow up from the community that studies HH signaling during normal development. My group's interests are in how the developmental disorder holoprosencephaly (HPE) arises. This appears to be through interaction of genetic and environmental risk factors, which can combine to diminish HH signaling. When the 2015 paper was published, we were immediately struck by the possibility that THC, via consumption of cannabis, might be such an environmental risk factor. It took us a little time to acquire funds for this research, and then our work was temporarily interrupted by the pandemic, so it was published in 2021.

How did you work out that THC acts as a conditional teratogen? And were you surprised by the finding?

We have been working on mouse models of developmental disorders that involve gene-environment interactions for more than 10 years, so our first experiments with mice were designed to test not only whether THC could inhibit HH signaling during development, but whether it would interact with – or require – a predisposing mutation to do so. And so we were not very surprised by this result. While our studies were in progress, another group published work with synthetic cannabinoids and phytocannabinoids, and showed that THC had some effects in a different strain of mice, but the effects were modest, consistent with our findings. Interestingly, they showed that THC exacerbated the effects of alcohol consumption.

What is the clinical significance of these findings?

Mice are, in general, good models for studying developmental disorders. It would not be surprising if cannabis consumption during the very early stages of pregnancy could work with other factors – genetic and/or environmental – to raise the risk of HPE. Nevertheless, THC is not a very potent inhibitor of HH signaling (hence its action as a "conditional teratogen"), so exposure would probably need to be significant and to work with other factors. Careful epidemiological studies can address this possibility, and I believe it is important to perform such studies.

HH signaling is a major mechanism for establishment of developmental patterning in the embryo and fetus. Interfering with it can affect multiple critical developmental events, including development of the central nervous system, craniofacial structures, limbs, digits, and so on. Many of these events occur early in development, often prior to women knowing they are pregnant. Unlike genetic predispositions, some environmental risk factors can be avoided, so if THC is established as a human risk factor, public education makes sense.

Do you plan on continuing this work in the future?

There are additional aspects of this work that interest us, including studying effects of THC on HH signaling in later stages of central nervous system development. For now, however, we are focused on completing work on some other features of how genes and the environment interact to produce HPE, and how what we learn may be applicable to other common developmental disorders.
Receive content, products, events as well as relevant industry updates from The Cannabis Scientist and its sponsors.
Hsiao-Fan Lo et al., Development 19, 148 (2021). DOI: 10.1242/dev.199585