Research & Development
Medical research,
Neurology & psychology,
Pain
Pain on the Brain
Could the endocannabinoid system play a crucial role in mitigating migraine pain?
Margot Lespade | | 2 min read | News
Migraines are painful and debilitating – but patients have limited options for effective relief. Current acute treatment methods, such as triptans, ditans, and opioids, often result in side effects and medication overuse symptoms. In a recent review, looking for an alternative to synthetic antimigraine drugs, a team of researchers from Finland examined the potential of engaging the endogenous endocannabinoid system (ECS) to inhibit migraine pain (1).
Because migraine pain is initiated and supported by interactions between the peripheral meningeal nociceptive system, the brainstem network, and central pain centers, researchers have hypothesized that this pain may be blocked at different levels by targeting distinct structures and receptor systems within these areas. They described how inhibition of the main endocannabinoid-degrading enzymes, monoacylglycerol lipase (MAGL) and fatty acid amide hydrolase (FAAH), could raise the overall level of endocannabinoids to alleviate pain.
In recent studies, the ECS has been targeted to achieve analgesia in chronic pain patients. Endocannabinoids are considered an excellent alternative to opioids, because they have few serious side-effects – including tolerance and addiction – and they are produced naturally in regions of the brain. The studies reviewed also suggested that they tend to have fewer side effects than plant cannabinoids.
According to the authors, several studies recommend endocannabinoids as a promising treatment for migraine pain given the overlap between the ECS and key regions of the nociceptive system at most stages of pain signal generation, transmission, and perception. Therapeutically optimal levels of two endocannabinoids (AEA and 2-AG) may be achieved by administration of emerging potent MAGL and FAAH inhibitors.
In summary, recent research suggests that inhibition of MAGL, the main 2-AG degrading enzyme, may be the key to blocking early events in the transmission of migraine pain. Meanwhile, enhancement of AEA (which modulates nociceptive pain signaling by acting on local immune cells) may be made possible through FAAH inhibition. The selective enhancement of both endocannabinoids via MAGL and FAAH inhibition seems to be the way forward in reducing pain triggering, transmission, and excessive cortical excitability – providing relief while minimizing unwanted side effects.
The authors also suggested that deeper knowledge of the mechanism behind migraine pain is needed and may enable personalized pain management. Finally, they highlighted the efficacy of modern methods – such as activity-based protein profiling assays, liquid chromatography-mass spectrometry, and electrophysiological tools – to assist in further research.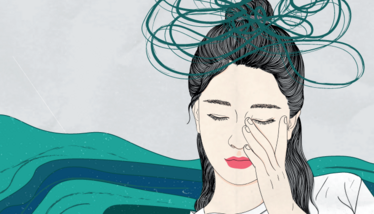 Receive content, products, events as well as relevant industry updates from The Cannabis Scientist and its sponsors.
Della Pietra et al., Int J Mol Sci, 23, 4407 (2022). DOI: 10.3390/ijms23084407