Research & Development
Adverse effects,
Medical research,
Neurology & psychology
Top Cannabis Science Headlines: January Roundup
Our top picks from the month's research, business, and policy news from across the cannabis industry
Margot Lespade | | News
Every month, we carefully curate the top stories from across the fields of medical research, testing, processing, and plant science. We also bring you the latest in the world of cannabis business and legislation. Want it all in your inbox? Sign up here.
Subscribed already? Good. Not quite sold? Keep reading.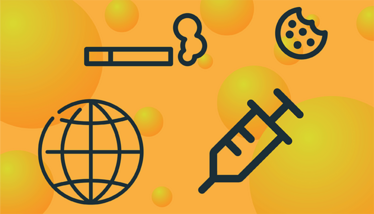 Less opioids, more cannabis

In the face of a growing opioids crisis, there is hope that cannabis may be a substitute for prescription opioids in the treatment of chronic pain. Now, according to a new multi-institutional study, codeine demand appears to drop in US states where recreational cannabis is legal. The researchers specifically examined the impact of recreational cannabis laws on shipments of opioids to hospitals, pharmacies, and other endpoint distributors. Results revealed a 26 percent reduction in pharmacy-based distribution of codeine, and as much as a 37 percent reduction after recreational cannabis laws had been in effect for four years. "Among prescription opioids, codeine misuse is especially high," said co-author Coleman Drake in a press release. "Our findings suggest recreational cannabis use may be a substitute for codeine misuse." The authors hope that legal access to cannabis may shift consumers away from opioids and toward cannabis – which has much less severe health consequences.
What else is going on?

Research + Medicine

Longitudinal study reveals that co-use of tobacco and cannabis entails no additional risk to lung function beyond risks associated with tobacco use alone. Link
Availability of recreational cannabis, presence of storefront signage, and signs promoting health benefits of cannabis seem to be associated with increased cannabis use and reduced risk perceptions among adults in California, USA. Link
Combining CBD with THC or cannabichromene (CBC) appears to have anti-tumor effects in head and neck squamous cell carcinoma cells. Link
Testing + Processing

Headspace solid phase micro-extraction coupled with gas chromatography-mass spectrometry (HS-SPME/GC-MS) accurately identifies hemp seeds from different regions – allowing geographical differentiation based on volatile compounds. Link
US FDA releases finalized guidance on developing cannabis-based drugs, outlining process and unique considerations for researchers. Link
Business + Regulation

The federal US Sentencing Commission proposes updated sentencing guidelines to enable judges to treat prior cannabis possession offenses more leniently. Link
US-based cannabis company Cookies opens new dispensary in Bangkok, Thailand – marking a milestone for the "mainstreaming of cannabis in Asia." Link
Republican House lawmakers file cannabis legislation that would allow medical cannabis patients to purchase and possess firearms. Link
The Council of State in France overturns the government's earlier ban on hemp flower. Link
Recreational cannabis is now legal in the US Virgin Islands – making it the 21st jurisdiction in the US to end prohibition of recreational cannabis. Link
Receive content, products, events as well as relevant industry updates from The Cannabis Scientist and its sponsors.