Research & Development
Adverse effects,
Medical research,
Neurology & psychology,
Legislation & policy
Top Cannabis Science Headlines: November Roundup
Our top picks from the month's research, business, and policy news from across the cannabis industry
Margot Lespade | | News
Every month, we carefully curate the top stories from across the fields of medical research, testing, processing, and plant science. We also bring you the latest in the world of cannabis business and legislation. Want it all in your inbox? Sign up here.

Subscribed already? Good. Not quite sold? Keep reading.
Don't smoke before surgery

The use of cannabis may have a negative effect on the postoperative outcome of a simple, minimally invasive bypass surgery. Researchers at Michigan Medicine, US, collected data from the Blue Cross Blue Shield of Michigan Cardiovascular Consortium to examine patients undergoing vascular surgical procedures – assessing their 30-day and one-year outcomes. Out of the 11,013 patients identified, nine percent reported cannabis use in the month prior to lower extremity bypass. Compared with non-cannabis users, patients using cannabis had decreased patency, were more likely to use opioids after discharge, and more likely to need amputation one year after surgery.
Over the limit

Industrial hemp is becoming a popular choice for livestock feedstuffs, but what effect does it have on the food chain – and could we be getting more than we bargained for in our dairy products? Researchers from Germany conducted a feeding experiment, where one group of dairy cows were fed cannabinoid-rich industrial hemp silage, while the other group were fed a low cannabinoid variety. Their milk, blood plasma, and feces were collected and analyzed using LC-MS/MS to quantify cannabinoid concentration. Cows fed with high levels of THC produced less milk and exhibited a negative change in heart rate, respiratory rate, and behavior. The team detected concentrations of up to 316 µg THC per kg of milk in these same animals – levels that could potentially exceed the acute reference dose in some population groups in several milk consumption scenarios.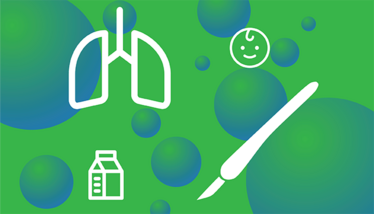 What else is going on?

Research + Medicine

Prenatal cannabis use increases likelihood of preterm birth, low birth weight, small-for-gestational age, and major congenital anomalies – with female infants particularly at risk. Link

Airway inflammation and emphysema are more common in cannabis smokers than in nonsmokers and tobacco-only smokers – although researchers did not control for combined cannabis and tobacco use. Link

According to recent study from King's College London, UK, increased CBD dosage in cannabis products does not significantly change effects of THC on cognitive performance, psychotic symptoms or pleasure experienced by users. Link

Review finds that cannabis may help with opioid withdrawal – although probably within narrow therapeutic window; further studies are needed. Link
Testing + Processing

Ultrahigh-performance liquid chromatography tandem mass spectrometry technique reveals phytocannabinoid administration elevates endocannabinoid levels in plasma and brain of adolescent mice. Link
Business + Regulation

To get around Instagram regulations, cannabis companies are including disclaimers that their cannabis products are "not for sale" – while linking to an external page where transactions take place. Link

US FDA issues warning letters to companies selling CBD-infused foods and beverages as hemp industry awaits regulations. Link

Biden's pardons for thousands of Americans convicted of cannabis possession leave many behind, and do not apply to state charges or immigrants at risk of deportation. Link

US DEA moves forward with plan to legalize cocaine derivative – but dismisses public concerns that cannabis should also be legalized alongside it. Link

Forty-five Massachusetts minors have received permission from state regulators to legally consume medical cannabis. Link
Receive content, products, events as well as relevant industry updates from The Cannabis Scientist and its sponsors.