Research & Development
Adverse effects,
Medical research,
Neurology & psychology,
Legislation & policy
Top Cannabis Science Headlines: September Roundup
Our top picks from the month's research, business, and policy news from across the cannabis industry
Margot Lespade | | 3 min read | News
Every week, we carefully curate the top stories from across the fields of medical research, testing, processing, and plant science. We also bring you the latest in the world of cannabis business and legislation. Want it all in your inbox? Sign up here.

Subscribed already? Good. Not quite sold? Keep reading.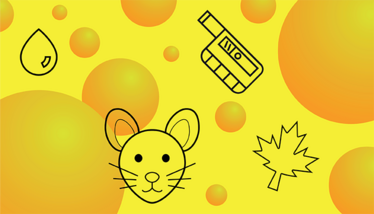 Raman spectroscopy for cannabis differentiation

Cannabis sativa L. produces both male and female plants – however, in cannabis farming, female plants are preferred due to their higher cannabinoid content. But here is where the true difficulty lies: hermaphroditic plants – hard to identify and producing undesirable male seeds. This has prompted researchers to explore fast and easy methods of detection. In fact, in a recent study, researchers used a handheld Raman spectrometer (coupled with machine learning) to differentiate hermaphrodite, male, and female plants. Results demonstrated that female plants possess higher amounts of carotenoids than male plants – and hermaphrodite plants exhibit lower concentrations of carotenoids relative to both male and female plants. Raman spectroscopy coupled with chemometrics and machine learning enabled, on average, 99.6 percent accurate, label-free, non-invasive, and non-destructive differentiation between male, female, and hermaphrodite cannabis plants.
Mouse marijuana

The loss of ovarian 17β-estradiol (E2) can be linked with gut dysbiosis, inflammation, and increased risk of cardiometabolic disease and osteoporosis in postmenopausal women. Wanting to explore alternative options to hormone replacement therapy, a group of researchers explored the effect of CBD in estrogen-deficient mice. Compared with controls, the CBD-treated mice showed improved bone density, suffered less inflammation in gut and bone tissues, and possessed higher levels of beneficial gut bacteria, as well as improved glucose tolerance and more energy. In a related press release, Diana Roopchand, one of the study authors said, "CBD is already being used by many women to deal with symptoms of menopause and postmenopause. This study provides preclinical evidence to support further investigation of CBD as a therapeutic for postmenopause-related disorders."
What else is going on?

Research + Medicine

Twenty-eight year study reveals decline in US adolescent substance use with the exception of cannabis and vaping – reasons may be linked to parental monitoring, social engagement, and employment. Link
Cannabis appears to be helpful for autism spectrum disorder patients with anxiety and sleep-related symptoms – but further randomized control trials are needed. Link
Placebo controlled randomized clinical trial reveals that cannabidiol oil reduces behavioral disturbances in patients with dementia. Link

Children exposed to cannabis in the womb show elevated rates of psychopathology, including anxiety, depression, and other psychiatric disorders. Link

Testing + Processing

New method using gas chromatography-mass spectrometry separates trichomes from plant material – allowing cannabinoid analysis of low abundance not observed in raw plant extract. Link
Heating cannabis oils decreases levels of CBD and THC – with electron paramagnetic resonance (EPR) spectroscopy able to detect early degradation of these cannabis oils. Link
Business + Regulation

US House committee approves series of criminal justice reform bills – including the automatic sealing of criminal records for certain non-violent, federal cannabis convictions. Link
With oversaturated cannabis market due to decriminalization and deregulation, Thai farmers ask for price regulation from government. Link
International medical cannabis company Akanda partners with global cannabis lifestyle brand Cookies to bring cannabis to European consumers. Link
Two polls reveal Minnesotans support cannabis legalization. Link
British American Tobacco invests US$37 million in German cannabis start-up company, as Germany works towards legalization. Link
Canadian government set to review cannabis legalization – four years after it became world's second to legalize cannabis for adults. Link
Receive content, products, events as well as relevant industry updates from The Cannabis Scientist and its sponsors.