Research & Development
Psychedelics
Trip or Treat
The psychedelic toad come to cure your depression
Phoebe Harkin | | Quick Read
Gird your loins.
The shroom boom is upon us. Experts are calling on cannabis to recognize the potential of the psychedelic drug market as it is projected to reach a dizzying $10.75 billion by 2027.
Of course, magic mushrooms are just the tip of the iceberg. O2CB, Ayahuasca, DMT, and LSD are all having their moment in the light. And the legislature is slowly but surely following suit.
A reported 12 states could have marijuana and psychedelics legalization on the ballot in 2022, including California, whose recent bill to legalize possession of psychedelics (including psilocybin, ibogaine, and MDMA) cleared another hurdle this week (if only to face another next)
But is this such a bad thing?
Psychedelics – and the pharmacological benefits they purport – may just open more minds (semi-literally and figuratively), making cannabis more acceptable, not less...
Just last week, we wrote that Oxford-based startup Beckley Psytech has raised $80 million to ramp up clinical trials of two psychedelics-based programs using a pharmaceutical formulation of ​​5-MeO-DMT, a powerful compound produced endogenously by Sonoran Desert toads.

The capital will fund a phase 2 study of treatment-resistant depression and a phase 1b study of low-dose psyilocybin (the chemical found in magic mushrooms) for a rare, debilitating headache condition: short-lasting unilateral neuralgiform headache attacks (SUNHA).

The Series B financing was initially set at $50 million but was upgraded to $80 million due to "overwhelming interest" from investors to support the clinical development of its psychedelic medicine research pipeline.

The Sonoran Desert toad, or Colorado River toad, depending how well you know him, produces psychedelic venom as a natural defense tool and was first discovered to contain DMT-like compounds in 1965 (a story I personally would like to hear more about). Though many other toads in the Bufo alvarius family produce bufotenine, only the Sonoran Desert toad has the rare enzyme capable of converting it into 5-MeO-DMT.

The magic of 5-MeO-DMT (outside of its origin) is in its speed. While a traditional psilocybin experience can last five to eight hours, a 5-MeO-DMT session takes just one hour, which could radically reduce the cost of treatment for therapy-resistant forms of anxiety, depression, and PTSD.
Considering the clear link, The Cannabis Scientist is now accepting stories and studies on all things psychedelic. So if you know someone doing great work in this most fabulous of fields, please get in touch.
We want to hear from you.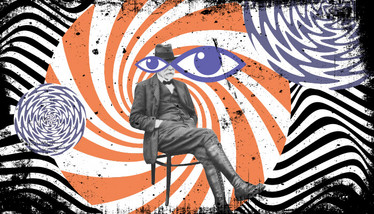 Receive content, products, events as well as relevant industry updates from The Cannabis Scientist and its sponsors.