Research & Development
Pharmaceutical,
Medical research
Pharma Takeover: Under Construction?
With medicinal cannabis now legal in many territories, can pharma improve upon nature with cannabis-based drugs? And how will drugmakers entering the fray deal with the dosage, delivery and bioavailability challenges of cannabinoids?
James Strachan | | Longer Read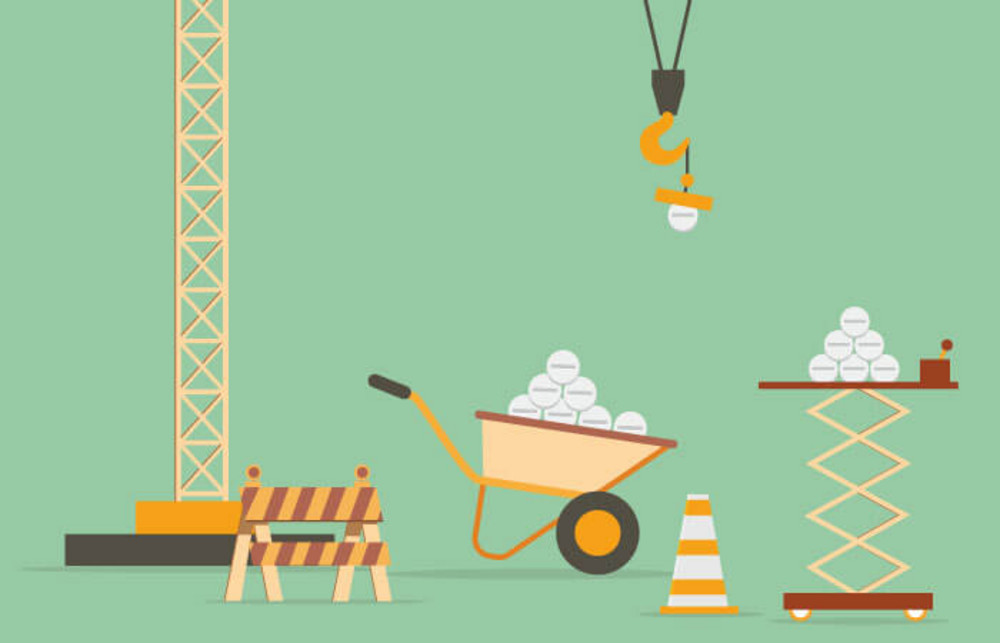 In 2017, The Cannabis Scientist took stock of the surging interest in medicinal cannabis and cannabis-based medicines. Two years on, the trend continues... Since the beginning of 2017, Germany, Cyprus, Greece, Mexico, Peru, Luxembourg, Lesotho, Malta, Portugal and Zimbabwe have legalized cannabis for medical use, as well as five more US states. Denmark, Belize, plus the US states of New Mexico and New Hampshire have also decriminalized the drug, while Canada, South Africa and the US states of Vermont and Michigan have legalized cannabis for recreational use.
With recreational cannabis legal in 10 US states and medical cannabis legal in 32 states, cannabis has become big business. One study found that, in the US, manufacturers and distributors, on both the recreational and medicinal sides, created 64,389 new jobs in 2018 – making it the fastest-growing labor market in the US (1). Sales of recreational cannabis are expected to grow 18.4 percent yearly, from $3.2 billion in 2018 to $12.5 billion in 2025, while sales of medical cannabis are expected to grow 11.8 percent per year from $5.1 billion in 2017 to an estimated $12.5 billion in 2025 (2).
But what about cannabis-based medicines? With medicinal cannabis becoming more widely accepted, will an increasing number of pharma companies seek to explore the therapeutic potential of the plant? Or does the "medical" or "medicinal" label only create confusion (and competition) for companies whose products are held to much higher standards of evidence by pharmaceutical regulators?
The FDA approval of GW Pharmaceuticals' Epidiolex was seen as a watershed moment for the industry, potentially ushering in a new era of cannabinoid medicines. Indeed, a number of companies are now addressing the manufacturing challenges of working with the cannabis plant to create safe and effective cannabis-based pharmaceutical drugs: is extraction or chemical synthesis the way to go? What about bioavailability? What about regulatory hurdles?
It is not uncommon for a medicine to be derived from plant-based material due to the inherent biological advantage in the synthesis of specific chemical isomers.
Is synthetic the real deal?
A handful of cannabis-based medicines have already received regulatory approval, namely Sativex, Epidiolex (both from GW Pharma) and Dronabinol (marketed as Marinol and Syndros). The active ingredient in Epidiolex is cannabidiol (CBD), which is extracted and purified via crystallization from the cannabis plant, whereas Dronabinol is synthetic delta-9-tetrahydrocannabinol (THC). There is some debate as to which route holds most promise for the cannabis-based medicines industry.
"GW has developed extensive expertise in the growing, extraction, and manufacture of cannabinoids for use within these medicines," says Chris Tovey, Chief Operating Officer at GW Pharmaceuticals. "We believe this tried and tested approach, honed over 20 years, allows us to develop a safe, consistent, and standardized product that patients and clinicians require/demand."
Tovey believes that plant-based cultivation is not more costly nor less efficient than synthetic production. "There are a number of different aspects to synthetic manufacturing that can make it a very costly process; for example, extensive equipment and chemical processes where maintenance and clean-up to remove toxic by-products can be difficult and expensive," says Tovey. "It is not uncommon for a medicine to be derived from plant-based material due to the inherent biological advantage in the synthesis of specific chemical isomers."
Johnson Matthey, which has over 15 years of developing and commercializing cannabinoids, focuses on the synthetic route for its cannabinoids, such as THC and cannabidiol. "Synthetic routes reduce problems with yield and impurity that arise through botanical extraction," says Kevin Hennessy, Global Director, New Business Development at Johnson Matthey. "Methods that rely on botanical extraction could have a high-degree of variability because of crop-to-crop differences." Synthetic routes may also provide for more reliable regulatory compliance, especially where Good Manufacturing Practice (GMP) manufacturing is required. "There are no issues with raw material traceability and compliance, whereas farms could be resistant to GMP audits and issues with regulatory bodies," he adds.
Alyn McNaughton, Technical Director for Lonza Pharma, Biotech & Nutrition at its Edinburgh site points out that synthetic cannabinoids do have an advantage over plant-derived products because most plant-derived cannabinoids are classified as controlled substances unless they can be purified to a point where the psychoactive components are below the threshold at which they would be considered controlled (which can create some additional legal hurdles).
But Andrew Badrot, CEO of C² Pharma, which manufactures and distributes APIs extracted from plants, including cannabis, objects to the idea that synthetic APIs and naturally extracted APIs are "different." He says, "So long as we are talking about the pure compounds and not an 'extract,' which may contain a combination of hundreds of different compounds, from a chemical standpoint, there is no difference. The molecule is the molecule." Badrot believes the only difference for API manufacturers is the starting material and the work up methods and purification of the compound versus having to produce it synthetically. "There are different costs and considerations associated with the manufacturing methods employed for synthetic versus naturally extracted APIs," he explains.
Badrot argues that for pharmaceutical companies, the difference will be with the impurity profiles of the API obtained naturally versus synthetically, given the different processes through which they are obtained. "The synthetic API will typically be 'cleaner' and only contain the target cannabinoid; therefore, especially for pharmaceutical indications, the plant extract will need to be purified in such a way that the level of 'immaterial' cannabinoids left in the extract are below the limit of 0.2 percent," he says.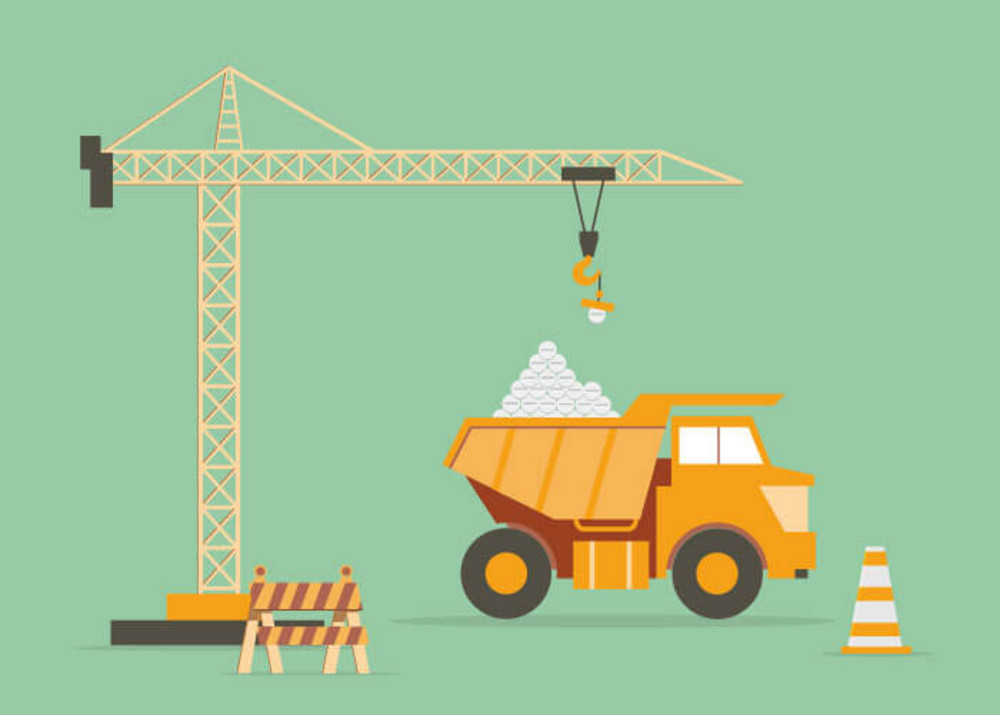 The Cannabis Trailblazers
A short introduction to GW Pharma, the company behind the world's first approved cannabis-based medicine.
By Chris Tovey, Chief Operating Officer, GW Pharmaceuticals
GW Pharmaceuticals is a UK-based company born in the late nineties – a time when similar conversations to those we have today – about the potential medical benefits of the cannabis plants – were taking place. Indeed, just as in 2017, patients marched on parliament to demand access to cannabis for medical purposes.
In 1998, the House of Lords Science and Technology Committee delivered a report on cannabis and cannabinoids. They concluded that, although cannabis and its derivatives should "continue to be controlled drugs" due to their potential harms, "clinical trials of cannabis for the treatment of MS and chronic pain should be mounted as a matter of urgency" (4). The message was clear: go forth and seriously study the potential therapeutic benefits of the plant through the usual scientific channels and create a bonafide medicine. And that was the challenge that Geoffrey Guy – who remains chairman – embraced, working alongside Brian Whittle, to found GW Pharmaceuticals that year.
Together, they set out to properly investigate the cannabis plant and the 100-plus cannabinoids contained within. They were originally based in Kent Science Park, where the company still maintains a strong presence. For the first 5-10 years, the focus was on research and development, but that work eventually led to the world's first cannabis-based pharmaceutical medicine: Sativex, a cannabis extract administered as a mouth spray, for the treatment of multiple sclerosis – thus directly responding to the original challenge set by the Lords committee.
Sativex, originally approved in the UK in 2010, is now approved in over 25 countries. It is 50/50 CBD and THC, and is a natural plant-based material. Subsequent work focused on a cannabidiol oral solution, Epidiolex; and, in 2015, we initiated Phase III clinical trials for treatment of two orphan conditions in children – Dravet and Lennox-Gastaut syndromes. GW also received fast track designation from the FDA to treat children with epilepsy, which was given FDA approval in June 2018. This was a key milestone for the cannabis medicines industry – the first cannabis-based medicine approved in the US. Sativex isn't yet approved in the US, but we're hopeful that will change in the next couple of years. And we're also hopeful of an EU approval of Epidiolex in the coming months, which would be the first centrally approved cannabis medicine in Europe. We're also looking at additional indications, such as tubular sclerosis (TSC), where we have a pivotal study coming out soon.
The first 10 years or so of research was really the groundwork for our exploration of new therapeutic areas. We see promise in other areas of neurology, oncology and psychiatry, including autism spectrum disorder. Today, we have nearly 6000 patients involved in our clinical trials around the world, we've published 80 articles in peer-reviewed journals and we have generated 80,000 years' worth of safety data.
GW obviously generates a lot of interest because of the plant we're working on. But I'd like to point out that first and foremost, we are a pharmaceutical company trying to develop medicines that will make a difference to patient lives. It just so happens that we work with the cannabis plant. We believe passionately in the potential of the cannabis plant and that the best way to unlock that potential is to subject it to traditional pharmaceutical scrutiny so that we can ensure that the highest standards of safety, quality and efficacy are met.
We are still facing a very fluid landscape, and governmental organizations are not in-sync with each other. As the industry matures, and organizations see the broad range of potential, we believe all those things will be ironed out.
Making the Medicine
Whether extracting and purifying or chemically synthesizing cannabis compounds, there are a number of manufacturing challenges facing companies. For C² Pharma, the challenges aren't at the API level, but rather those around regulations and how to grow and manage cannabis crops. "Hemp can be grown as a crop in certain locations, but with limitations regarding concentrations of THC in the plant," says Badrot. "We are still facing a very fluid landscape, and governmental organizations are not in-sync with each other. As the industry matures, and organizations see the broad range of potential, we believe all those things will be ironed out."
Another key problem that manufacturers face is removing unwanted cannabinoids during the extraction of APIs. "THC presents a real challenge for purification because it is naturally a non-crystalline oil. Impurities are chemically closely related, and prone to thermal and oxidative degradation," says Hennessy. "Purity is critically important as even trace amounts of THC are discouraged by our customers and regulatory bodies." Johnson Matthey invested early in large scale super-critical fluid chromatography (SFC), which Hennessy says works well for water insoluble lipophilic compounds, such as THC.
McNaughton agrees with Badrot that the major challenge in manufacturing synthetic cannabinoids is not necessarily in the chemistry. He sees three main challenges facing cannabis-based medicine manufacturing. The first is in handling and the regulatory aspects. "The non-psychoactive cannabinoids do not always fall under controlled substances regulation, but for those products that still retain their controlled drugs status, the strict controls around handling and transport means that development activities are extra challenging," he says.
Tovey agrees. GW's growing facilities and protocols, therefore, require highly stringent logistical and regulatory controls. "We are inspected by health regulators like the UK MHRA and the US FDA, and require further inspection and a special license from the UK Home Office to operate," says Tovey. Much like all medicines, cannabis-based medicines are in accordance with "Good x Practices" (GxPs) during their development, which continue beyond regulatory approval and throughout the lifecycle of a medicine. "For us, these include GMP and Good Agricultural Collection Practices (GACP)," says Tovey. "These GxPs are policed and enforced by statutory bodies with the legal powers to revoke licenses when not followed or adhered to."
Tovey notes that the challenge of achieving batch-to-batch consistency for plant-derived drugs shouldn't be underestimated. "Due to the differences in cannabis starting materials and methods of manufacture used to prepare cannabinoid/cannabis-based medicines, the chemical profile of the extracts and finished products have the potential to vary enormously – both in terms of the presence of desired components (cannabinoid profile) and undesired components (impurities, degradants and potential adulterants [fungal or bacterial contaminants, pesticides, heavy metals, and so on])," says Tovey.
Cannabinoids are present in the cannabis plant as acids and are inherently unstable in this form at room temperature. According to Tovey, the instability means that it is important to control the extraction and other processes within the manufacturing method (for example, decarboxylation) carefully, as these can affect the content and stability of the resulting extract or product. "It can be challenging to control all of these parameters to maintain batch-to-batch consistency and stability. Achieving a highly bioavailable, convenient, stable dosage form of an appropriate size to allow appropriate titration is therefore a significant challenge when it comes to cannabis-based medicines or cannabinoid/cannabis-based products," Tovey explains.
McNaughton echoes the same problems – especially bioavailability – as a second challenge. Many cannabinoids are lipophilic and even in their purest forms are either oils or oily solids, rather than the white powders so commonly seen with more typical pharmaceutical APIs. And that poses challenges for dosage, delivery and bioavailability. "Most cannabinoids suffer from first-pass metabolism and are broken down in the liver before they reach general circulation," says McNaughton. "Consequently, the oral bioavailability of cannabinoids is generally in the region of four to 20 percent, resulting in most of the material swallowed having no effect on the body. Lipidic formulation enables the transformation of oily material into an emulsion that is miscible with water and, therefore, better absorbed by the body. In addition, because these materials are so greasy and have such a high affinity for oils, lipids can also be used to promote lymphatic absorption, which bypasses liver degradation but still delivers the drug substance to the bloodstream."
Tovey adds, "For complex plant-based extracts (such as cannabis extracts), the presence of other non-cannabinoid, typical plant-based components, such as waxes, flavonoids, terpenes, sesquiterpenes and so on, all add to the complexity and solubility issues when trying to find an appropriate formulation."
Finally, according to McNaughton, the dosage form also needs to be adapted to the oily liquid nature of these formulations. "Liquid-filled hard capsules and softgel capsules are ideally suited for this family of medicines," he says.
Medicinal, medical and recreational
Following the legalization of cannabis in Canada, South Africa and several US states, a big question for pharmaceutical companies in this space is whether debates around legalization and scheduling would make it easier to develop and manufacture cannabis-based medicines. C² Pharma sees its business as being totally separate from debates around legalization. "We are talking about two different things," says Badrot. "If you take caffeine as an example, it is applied in both social and pharmaceutical markets, and each one can create their own value stream. Like caffeine, the cannabis market has plenty of space to thrive, but our interest remains on the pharmaceutical side."
Lonza, on the other hand, has found that differences in legislation can create some logistical problems. "The controlled drugs laws are a large complication in the development of cannabinoids; firstly, as there is a lot of variation in these laws from country to country or even state to state, such as in the US," says McNaughton. "Even in countries, such as Canada, which have already decriminalized cannabis, there is still variation in the individual province or territory legislation. Transporting products to legal zones without impacting areas where it remains illegal is a logistical challenge."
GW Pharma has been asked a lot over the last couple of years whether the legalization of cannabis would make their lives easier. The answer, according to Tovey, is that it wouldn't make a big difference. "Ultimately, because we have chosen to go down the traditional pharmaceutical path, we're almost entirely removed from the debate around legalization and even scheduling, to a certain extent," he says. "We've never had a notable issue in getting the licenses to grow and research cannabis, to do all of the clinical trials and to turn it into a medicine and get regulatory approval." Although Tovey does admit that there were some challenges. "It required a lot of expertise, time and attention to detail. And you have to constantly ensure that you've got your licenses up to date. But we have shown that it is possible to do all of this work within a system in which cannabis isn't legalized, and even where cannabis was schedule one."
Tovey has many good things to say about the environment in the UK for manufacturing and developing cannabis-based medicines – despite the legal status of the plant. "The UK government and regulators have always been supportive in the way they approach things, and we've found the UK to be a conducive and attractive environment for growing and manufacturing cannabis and cannabis-based medicines." He believes that his experience is similar to that of other companies in the UK that hold licenses for growing cannabis and undertaking cannabinoid research. "The UK should be proud that the country is a world leader in cannabinoid research, partly through GW's work, but also through the extensive network of academics we work with."
Combating confusion and conflation
Despite GW's success in the field, there are some misconceptions that pharma companies face.
"We are looking at products derived from a plant that has substantial social implications. Some people believe that anything related to the plant is to be avoided, while others may believe that cannabis-derived compounds will heal everything from your head to your toes," says Badrot. "What we are looking to do is to create a realistic balance between realizing the potential of cannabis and its constituents, and delivering patient solutions that work. Over the next decade, we expect to see a lot of progress in the space and are excited to be one of the trailblazers in the market."
For McNaughton, a major misconception is that all cannabinoids are psychoactive, which isn't the case. In fact, most are not psychoactive at all (cannabidiol, for example). "In some cases, the psychoactive effects may have therapeutic advantages in disorders such as depression, but there is also an increasing body of evidence for the potential for the non-psychoactive cannabinoids as therapies," he says.
Another major misconception noted by Hennessy arises out of conflating cannabis-based medicines with "medical marijuana" and even recreational pot smoking. "Unlike some of the cannabis-based products that are more readily available in states where they are offered, cannabis-based pharmaceutical medicines have gone through rigorous clinical testing to prove that they are safe and effective," says Hennessy.
"Unfortunately, the science around the active compounds of cannabis – CBD and THC mainly – is still nascent, and even more so when you consider interactions between the two," Badrot adds. "Legally, the term 'medical cannabis' is open to interpretation."
Within the cannabis space, there is a broad array of different products that are commonly referred to as medicinal cannabis or medical cannabis. Tovey says, "That might include some of the finished products you see being sold in the US or Canada, but it could include some of the CBD products on the shelves, or even people smoking a joint for purported medical reasons. This whole category of products vary greatly in their safety, quality and efficacy, but none have been subjected to double-blind placebo controlled trials – what the pharmaceutical industry would consider hard evidence." He also adds that the term "medical cannabis" is sometimes deliberately conflated with cannabis-based medicines. "There isn't a strong evidence base for those products and we cannot extrapolate from data generated by cannabis-based medicines to a whole group of products," he says.
In a Q&A note, the FDA has stated it "continues to be concerned at the proliferation of products asserting to contain CBD that are marketed for therapeutic or medical uses although they have not been approved by the FDA [...] Unlike drugs approved by FDA, products that have not been subject to FDA review as part of the drug approval process have not been evaluated as to whether they work, what the proper dosage may be if they do work, how they could interact with other drugs, or whether they have dangerous side effects or other safety concerns" (3).
Tovey points out that the evidence for GW's cannabidiol oral solution should not be extrapolated to other cannabidiol-containing product formulations. "Each product needs to be assessed on its own merit through thorough pre-clinical and clinical evaluation. The safety and efficacy demonstrated in preclinical and clinical trials of approved or late-stage investigational medicines does not equate to the same efficacy or safety profile in different products of similar or the same cannabinoid composition – doing so assumes different products have been grown and manufactured to exactly the same standards."
There is also a common misconception that randomized clinical trials cannot be conducted with cannabis-derived medicines, according to Tovey. "With Epidiolex and Sativex, we have shown that this is not the case." The current lack of randomized controlled trials performed with cannabinoid/cannabis-based products, says Tovey, is due to the lack of quality investigational products. "This is as a result of the challenges around the ability to manufacture and supply a consistent, stable product which can be reproduced throughout a medicine's development and life cycle after market authorization." Despite this, Badrot believes that the medical cannabis industry is breaking down stigmas, which can only encourage more companies to enter the cannabis-based medicines industry. "The stigma that has been created since the 1920s and the initial ban of 'Indian hemp' during the International Opium Convention is starting to loosen, particularly in a time where we see a critical gap in the pain medication market and the crippling effects of the opioid epidemic. Cannabis offers great potential for safe, effective solutions," he says. "Cannabis is effective, but it is also misunderstood." As public interest grows in the space, Badrot believes more pharmaceutical companies are willing to explore the opportunities that cannabis presents. "We are just starting to explore what the full potential could be."
Business-Eye View
By Kris Krane
How did you become interested in cannabis policy?
It is an issue I have cared about since I was quite young, as my father used medical cannabis to help treat a rare form of emphysema that ultimately took his life when I was eight years old. As I got older, I became an advocate for medical cannabis policy reform, helping found Students for Sensible Drug Policy (SSDP) (add a one-liner about what this is) while a college student at American University in Washington DC. I later went on to work at the National Organization for the Reform of Marijuana Laws before taking over as executive director of SSDP in 2006. I formally entered the cannabis industry in 2009.
How would you characterize the state of the cannabis-based medicines market?
There has been a real increase in attention to and business activity around cannabis-based medicines. The FDA approval of GW Pharmaceuticals' Epidiolex was seen as a watershed moment for cannabis-based medicines in the US, and is expected to usher in a new era of cannabinoid-based pharmaceuticals. The massive success of state-legal medical marijuana markets in the US has already proven a demand for these products. But the federal government's classification of cannabis as a schedule 1 substance has made it extremely difficult for pharmaceutical companies to do research on cannabis-derived medicines, let alone gain approval.
Are most companies looking at synthetic cannabinoids or cannabinoids extracted from the plant?
Most of the work being done on cannabis medicine seems to focus on plant-derived cannabinoids rather than synthetics. There is an increasing awareness that the entourage effect of the multitude of cannabinoids found in cannabis is more effective for most conditions than isolated cannabinoids. That said, there are a few companies out there like Teewinot Life Sciences, which is looking to produce either synthetic cannabinoids, or cannabinoids bred into and extracted from plants like tobacco, or grown in yeasts.
How is legalization impacting the cannabis-based medicines space?
Legalization is bringing about more public acceptance for the idea of medical cannabis and cannabisderived medicines. It is also making it easier for researchers to access cannabis from somewhere other than the tightly controlled and inferior quality cannabis grown by the federal government at their University of Mississippi farm.
Kris Krane is President of 4Front Ventures, which operates in the medical cannabis industry, offering consulting services to companies in cannabis cultivation, retail, distribution, production and technology.
Subscribe to The Cannabis Scientist Newsletters
About the Author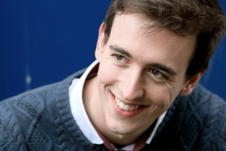 James Strachan