Business & Profession
Pesticide analysis,
Mycotoxin analysis,
Cannabinoid analysis,
Tools & technology
Time for Testing
Swetha Kaul is the Chief Scientific Officer at Cannalysis, a state-licensed and ISO-accredited lab in Orange County, California, and an advocate of rigorous, scientific approaches to cannabis testing. We caught up with Swetha to discuss regulation, evolution and the need for nuanced debate.
sponsored by Waters
What was your route into the cannabis industry?
I've always been enthralled by discovering how things work – typical of a scientist – but my first love is method validation. After graduating with a Masters in pharmacology and toxicology and a PhD in analytical chemistry, I worked at Allergan, where I was part of the drug product development team for Botox and other drugs. Though I enjoyed my work at Allergan, the corporate world wasn't for me, and when I met the cofounders of Cannalysis, I saw a perfect opportunity to apply the skills I'd developed. I agreed to help with the initial validation tests, and later joined the company as CSO – it is the most fun I've ever had!
What is it that excites you about the cannabis industry?
The fact that the science is so young. We don't yet have standardized, validated methods, and being involved in developing those standards was very attractive to me as a scientist. It's a huge change from the tightly regulated environment of the pharmaceutical industry. There is tremendous passion within the cannabis industry, but the level of scientific knowledge is quite varied. I think that's what we need to focus on more as an industry – educating each other about the science.
People in California are often surprised to hear that 70 percent of the cannabis market in the state is still unregulated, which suggests a need for more education about how the licensing system works and the requirements for testing.
Do you think we need more industry collaboration to standardize methods and best practices?
We definitely do. To date, most labs haven't been sharing information with each other for fear of giving away proprietary information. In some ways, that's understandable, but although specific optimization might be unique to each lab, the basics of these techniques are well established. We are at a point where we need to share information on methods and good practice, if we are to evolve as a field. For example, it's often said that cannabis testing labs give inconsistent results, but by comparing our results with several of our competitors, we have found that there is in fact good correlation in data. That said, I think we are a long way away from standardized methods. I appreciate the efforts of the AOAC and others, but I think until regulatory requirements are standardized across regions it will be challenging to apply universal methods.
How is changing legislation impacting the industry?
It has had a huge impact. California went into a regulated market on January 1, 2018. As we have made the journey from emergency regulations to final regulations, we have seen changes to many aspects of testing, including the analytes tested for, the limits of quantification (LOQs), and the quality control specifications. The cannabis industry has sometimes been rather quick to say that new regulations won't work or to paint regulators as "the enemy." It's true that there are challenges within the regulatory framework; these regulations were made without testing standards being available, so there are elements that might not be feasible in the lab. However, I think we will receive a better reception for our concerns if we can have a reasonable dialogue with agencies, rather than taking an adversarial stance. As the industry matures, I think it stands to gain from attracting employees from more traditional industries – especially those who are used to working with EPA and FDA. People in California are often surprised to hear that 70 percent of the cannabis market in the state is still unregulated, which suggests a need for more education about how the licensing system works and the requirements for testing.
What are the main challenges faced by cannabis testing laboratories?
The biggest challenge is accounting for matrix effects. In most industries, you're looking at a single product and a single matrix. In the cannabis industry, we have thousands of different matrices – apart from the flower, oil and tinctures, we have a huge variety of edibles, beverages and topicals. How can you standardize testing if the matrix keeps changing? The challenge is even greater because the industry is very sensitive to the cost of testing. In California, the big challenge for testing labs this year will be ISO accreditation requirements coming into effect. Although our lab is ISO accredited, most labs with temporary licenses are still working towards full accreditation, and some may struggle to achieve the standards required.
What are the hot topics in cannabis testing at the moment?
Heavy metal testing is one topic at the forefront of everyone's mind. Failures from heavy metal testing are still pretty rare – under 5 percent – but it is a source of concern for growers. An important question is how much of any heavy metals detected comes from packaging versus the cannabis itself. Another emerging topic is how to test edibles that come from industries with different standards to cannabis. For example, the standards for pesticide testing in cannabis are higher than many food products (because they were set with inhalation in mind). A product that might pass testing in the olive oil industry might actually fail in the cannabis industry. We are going to have to figure out how to address that.
Testing labs have a serious responsibility. It's not just about meeting regulatory compliance requirements – we are the sole barrier to unsafe products entering the supply chain.
How have perceptions of the cannabis industry changed in recent years?
The legitimization of this industry has been ongoing. The field attracts some big personalities, and I hope that's something we never lose, but it's good to see that in many ways we are now just like any other industry. As medical research progresses, I would like to see the narrative move on from the idea that CBD is the medicinal cannabinoid and THC just gets you high. The reality is likely more nuanced. That said, I think we also need to be more open and realistic that cannabis is not a panacea and not suitable for all patients. In this industry, we have been reluctant to talk about potential harm from cannabis, because there is so much negative messaging from opponents of legalization. But it seems clear that, for example, young people with developing brains shouldn't be consuming psychoactive drugs. We need to be able to discuss these issues from a scientific standpoint, without taking sides.
Final thoughts?
Testing labs have a serious responsibility. It's not just about meeting regulatory compliance requirements – we are the sole barrier to unsafe products entering the supply chain. Analytical excellence is just as important for us as it is for testing labs in any other field, but right now we have a lot of different actors within the lab industry with varying levels of experience, knowledge and accreditation. We need to set standards – for example, ISO accreditation and third-party proficiency tests – that customers can trust.
---
What's Next?
We asked speakers and exhibitors at Emerald Conference 2019 to gaze into their crystal balls and offer their predictions for the industry.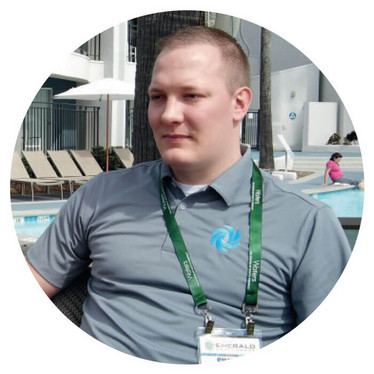 "I think one area that will see a lot of growth in the next few years is cannabinoid synthesis or development from non-plant sources. Whether produced chemically or via yeast or some other organism, there is a lot of research on alternate routes of cannabinoid production, which could allow precise custom blends of different cannabinoids for therapeutic use."
Shawn Helmueller, Chief Scientific Officer, Deutsche Process, Charlotte, North Carolina, USA.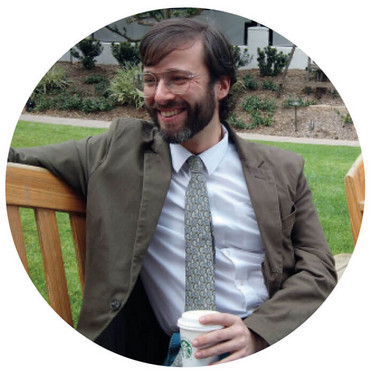 "As methods become more standardized, we will be able to compare data sets from different laboratories, different regions, different states and different products, which will really benefit this industry. We don't test every wine for its flavor chemicals, we don't test all of our food for every pesticide that we look for in cannabis – the volume of information we're gathering on cannabis is immense – and that data will give us unparalleled knowledge of the plant."
Savino Sguera, Founder and Chief Scientific Officer, Digamma Consulting, Oakland, California, USA.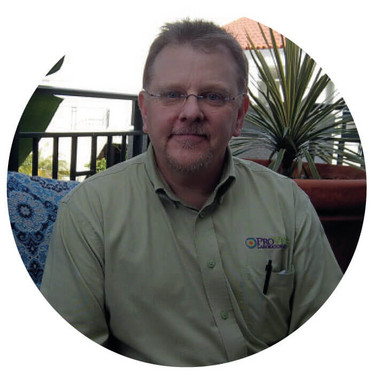 "I predict a lot of lab mergers in coming years. The laboratory industry is very expensive to operate in terms of instrumentation, consumables and staffing, making economies of scale important – and smaller, less sophisticated labs are unlikely to survive in a highly regulated environment."
Chris Hudalla, Founder and Chief Scientific Officer, ProVerde Laboratories, Milford, Massachusetts, USA.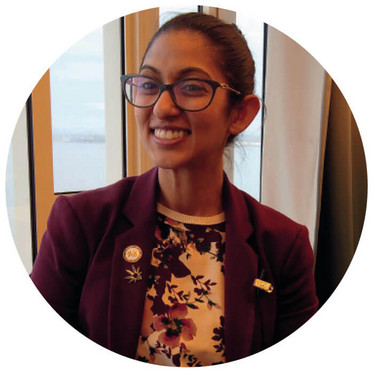 "I believe we need to look toward the diagnostic industry, who are increasingly using automation and robotics to ease bottlenecks – that kind of innovation might be a few years away but I think it is coming to this industry."
Swetha Kaul, Chief Scientific Officer, Cannalysis, Santa Ana, California, USA.
Receive content, products, events as well as relevant industry updates from The Cannabis Scientist and its sponsors.