Testing & Processing
Cannabinoid analysis,
Adverse effects,
Medical research
Cannabis on the Maternity Ward
Structural racism in newborn drug testing must be eradicated, says Lauren Oshman
Jessica Allerton | | 4 min read | News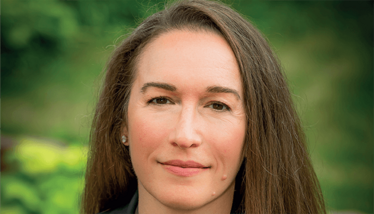 A team of researchers found that drug testing at birth is significantly different between parents of different races and ethnicities (1). Data was collected from 26,366 births between 2014 and 2020; analysis revealed that drug tests were more commonly ordered by clinicians on Black newborns when no drug test was completed during pregnancy. To learn more, we spoke with lead author Lauren Oshman, who is a family physician and Associate Professor at the University of Michigan.
Why did you decide to investigate this specific area?

In the state of Michigan, physicians are required to report prenatal substance exposure to Child Protective Services (CPS). In practice, if a birthing parent reports prenatal substance use, the doctor sends for a newborn drug test. If the results come back positive for controlled substances, CPS performs an investigation to ensure there is no evidence of child abuse and neglect.

As family physicians, we suspected that more Black newborns were being tested for drug exposure during pregnancy. We were also curious about the trends in newborn drug testing – especially before and after Michigan legalized recreational cannabis in 2018.
Can you briefly describe what you found?

We discovered that clinicians ordered drug tests on 7.3 percent of Black newborns compared with 1.9 percent of White newborns when the birthing parent had not had any drug testing during the pregnancy – indicating that there was no suspicion of problematic substance use during prenatal care.

Although there was no difference in the likelihood of a positive test based on the race of the newborn or birthing parent, tests were more likely to be positive for opioids in White newborns compared with Black newborns – 22.2 percent versus 9.4 percent – and more likely to be positive for tetrahydrocannabinol (THC) in Black newborns compared with White newborns – 67.2 percent vs 51.8 percent.

Tests were more likely to be positive for THC after state legalization in 2018 compared with before – 68.9 percent versus 50.3 percent.
What are the limitations of the study?

Our study is limited to one academic medical center and may not relate to the experience of patients in other hospital systems. Patients who had limited or no prenatal care may have had different rates of prenatal substance use and drug testing. We were also unable to tell if patients had a medical cannabis card, if they were using cannabis for medical reasons, or whether they had chronic pain or other psychiatric diagnosis that could explain cannabis use.
Do you have a call to action as a result of your findings?

There are two major take-aways as a result of this study.

Firstly, there is an urgent need for health systems and state and federal policy makers to eliminate the ways in which structural racism leads to disproportionate drug testing of Black newborns and reporting of Black birthing parents to CPS. We consider the criminalization and policing of Black parents as a public health emergency and are working tirelessly to fight for reproductive justice and change laws in the state of Michigan to eliminate this inequity.

Secondly, we consider the use of cannabis in pregnancy to have similar harms as cigarette smoking. As physicians, we encourage pregnant people to discontinue or reduce use of substances that could be harmful during pregnancy. However, the use of cannabis alone during pregnancy is not an accurate proxy for child abuse or neglect. We strongly advocate for systems that focus on harm reduction rather than punishment to support and strengthen families and focus on substance use treatment when appropriate.
What else can be done to tackle this problem?

Though the US Child Abuse and Prevention Treatment Act (CAPTA) requires all states to have policies to identify newborns exposed to substances, many states not only require physicians like me to report prenatal substance use to the state, but also consider prenatal substance use to be child abuse or neglect. Though a change in the federal status of cannabis would change the way that prenatal cannabis use is considered under CAPTA, there is an urgent need for advocacy to change these state laws as well as the way that hospitals operationalize drug testing.
Do you have any plans for future research?

Our ongoing community-engaged research focuses on qualitative interviews to understand the drug testing experiences of different patients and the experience of health care professionals. We hope that with each story we hear, we can strengthen our cause to reduce racial inequities in drug testing and improve the patient experience.
Receive content, products, events as well as relevant industry updates from The Cannabis Scientist and its sponsors.
S Schoneich et al., Incidence of Newborn Drug Testing and Variations by Birthing Parent Race and Ethnicity Before and After Recreational Cannabis Legalization (2023). DOI: 10.1001/jamanetworkopen.2023.2058.